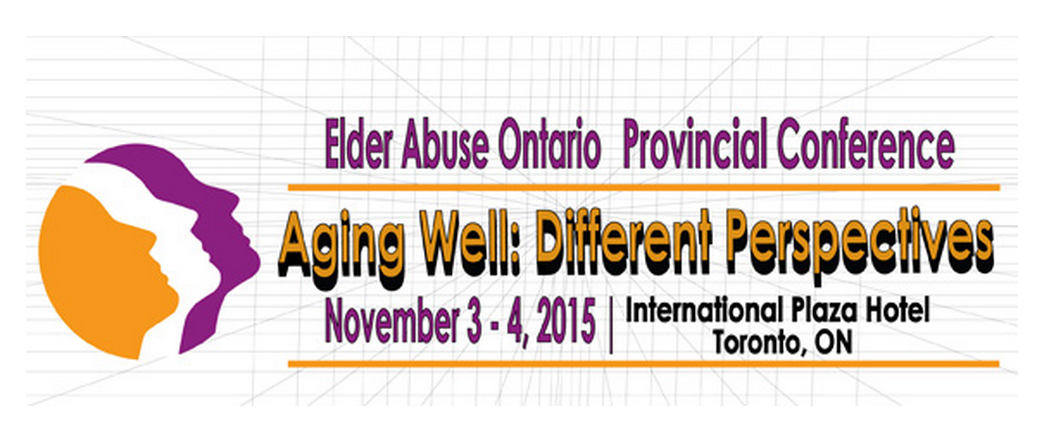 EAO is bringing together leaders in the field of elder abuse and aging, to showcase research findings, highlight best practices in program development and the delivery of supports and services when dealing with the complexities of elder abuse. The event is designed to foster optimized networking opportunities and facilitated discussions.
An exciting line-up of Keynote Speakers, workshops, panel discussions and a dedicated Poster Presentation Session will provide, attendees with a vibrant learning environment for continued professional development.
Who should attend?
Executive Directors, CEO's, Board Chairs, Directors of Operations, Managers of Administration, EAO Community Partners/Stakeholders, Decision-makers from the human services, justice, healthcare and government sectors, delegates from senior-serving delivery agencies/organizations, healthcare professions including physicians, practitioners, clinicians, caregivers, academics, researchers, administrators of Retirement Homes and Long-term Care Facilities, lawyers, police services, EA Networks, seniors and volunteers.
STOPPING ABUSE. RESTORING RESPECT. IT'S EVERYONE'S RESPONSIBILITY!
To Register and reserve your attendance please complete the online REGISTRATION FORM.
Please read the information below to ensure your registration is completed correctly. Should you experience any difficulties, please contact Elder Abuse Ontario at
Find more information for vendors, sponsors, exhibitors, and accommodation. here

Registration fees: