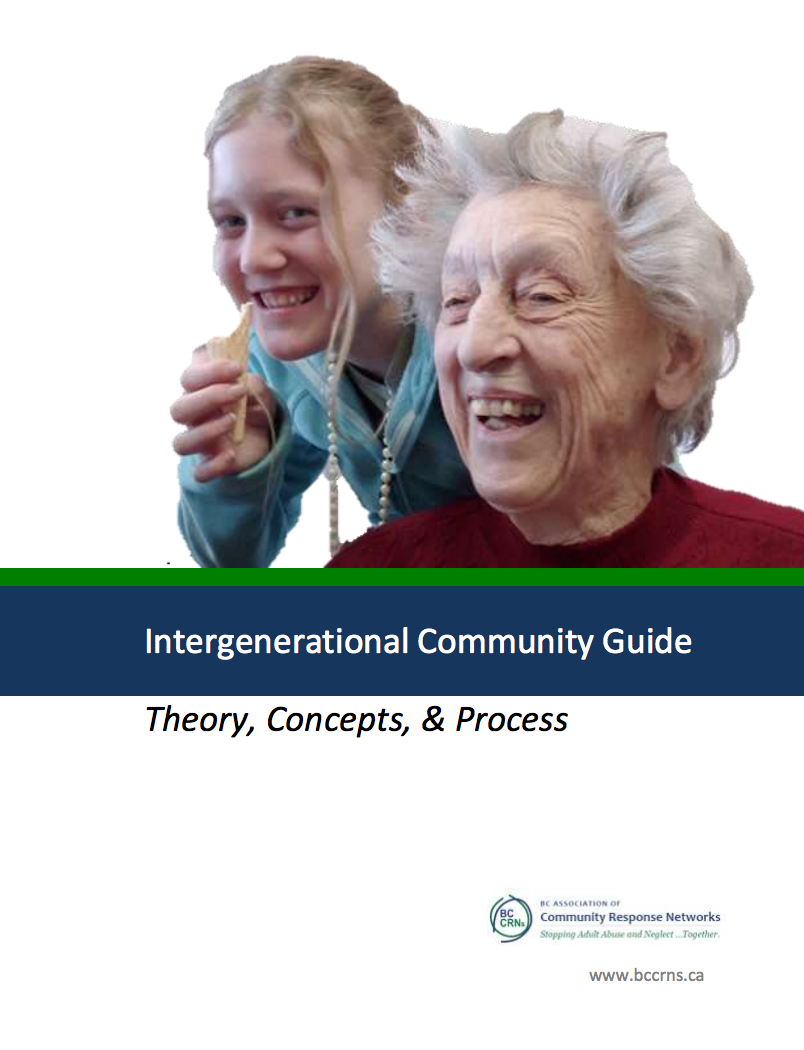 "The Intergenerational Community Guide is intended to provide background information on the nature of intergenerational relationship building, including:
Intergenerational theory.
Process for incorporating intergenerational activities into your CRN's plans.
Intergenerational activity ideas.
This guide offers a positive approach to combating mistreatment of all ages, and broadens the work of It's Not Right! Friends, Families, and Neighbours.

How to Use this Guide Use this guide:
To learn more about intergenerational theory and best practice.
For ideas on intergenerational activities and how to incorporate them into your CRN's project plans.



Who this Guide is For?