Mission
We connect people and organizations, foster the exchange of reliable information, and advance program and policy development on issues related to preventing the abuse of older adults. We do this work at the local, regional, provincial/territorial, and national levels.
Vision
We envision and work toward a Canadian society where older adults are valued, respected, and live free from abuse.
We strive to be the Canadian leader in our field—sharing information and coordinating resources for the prevention of elder abuse.
Values and Principles
Collaboration and Coordination – We foster the exchange of reliable information and advances program and policy development across Canada and at the national level on issues related to the prevention of abuse of older adults.
Respect and Inclusivity – Our work is grounded in a fundamental respect for older people and their rights and choices. We strive to recognize regional differences, cultural diversity and peoples' abilities.
Leadership and Communication – We provide the vision, expertise, and opportunities for knowledge sharing that will build the capacity of Canadian society to respond to and prevent the abuse of older adults. We provide a national perspective on issues related to ageism and abuse of older adults. Our leadership is informed by and responsive to our membership.
Credibility and Accountability – Through the engagement of pan Canadian experts and researchers, we will strive to disseminate evidence-based information and promising approaches to inform program and policy development. We are accountable to our members, users, funders, and sponsors through various reporting and communications strategies including our Annual General Meeting and Annual Report.
Innovation – We embrace new and creative approaches.
Our Structure
The network has a membership of individuals and organizations from across Canada who come from all walks of life and who care about older adults and the prevention of harm in later life. Become a member.
We are led by a board of 15 members, plus another half-dozen key supporters. We are proud of the fact that our board is drawn from each province and territory of Canada. Meet our board of directors.
Board of Directors
Our board is comprised of seniors, individuals from organizations that serve or represent seniors, service providers, including police, individuals in government, and academics. The board is nominated from the membership once a year and meets monthly. As a working board, members serve on one or more special committees.

For any inquiry, contact the CNPEA Co-Chairs:
Board of Directors
2016 -2017
Sherry Baker, Langley, British Columbia

Sherry is currently Treasurer on the CNPEA Board of Directors
Sherry Baker has been the Executive Director of the BC Association of Community Response Networks since July 2010. Over the years she was actively involved with a number of key organizations in British Columbia that focus on abuse, safety or justice matters. These included:
Ishtar Transition Housing Society and Aldergrove Neighbourhood Services (past Executive Director and board member)
BC Centre for Elder Advocacy and Support and South Fraser Family Courtand Youth Justice Committee (Past Chair)
Minerva Foundation for B.C. Women (founding Board Member)
She retired in 2006 to start a web-based employment matching service for people over 50 and sold it in 2009.
Sherry has been part of and chaired several provincial, regional and local boards over the years, including the Board of Registration for Social Workers and the College of Occupational Therapists of BC.
She was awarded the Canada 125 Medal "in recognition of significant contribution to compatriots, community and to Canada," has been awarded two Paul Harris Fellowships by Rotary International and received the Queen's Diamond Jubilee Medal in 2013.
Sherry holds a Master of Arts in Applied Behavioural Science, a Bachelor of Home Economics from the University of B.C. and a Diploma in Business Administration from Fraser Valley University.

Joan Braun, British Columbia


Joan Braun, LLB, MSW, RSW is a registered social worker and a lawyer. Joan has been working as a mediator in private practice since 2004 and her current area of specialty is resolving disputes between older adults and their families. In addition to work as a mediation practitioner, Joan has studied academically in the field. She obtained a Master of Social Work in 2007 and in 2011 she enrolled in her second Masters program. Her current thesis examines how to protect the legal rights of older adults in decision-making processes. She has had two peer reviewed papers published to date and is continuing her studies in a PhD this fall. Joan also has more than 8 years experience in management in the non-profit sector including 5.5 years at the BC Centre for Elder Advocacy and Support (BCCEAS) and Centre for Public Legal Education Alberta (CPLEA), organizations that focus on older adult issues. Joan oversaw the establishment of the first legal aid clinic for older adults in Western Canada, and a diverse range of other programs for older adults who had experienced abuse. In the summer of 2015 Joan returned to private practice as a mediator and lawyer, while she works towards her PhD. She is the current Canadian Bar Association representative to BC's Committee to Reduce Elder Abuse.


Leah Cohen, Toronto, Ontario


As an experienced policy analyst, Leah Cohen worked with the Ontario Provincial Government for over 18 years specializing in seniors' issues. Her portfolio included all major issues facing an aging population with a particular focus and personal interest in the area of abuse and neglect of older adults. As a key member of a specifically appointed team Leah was recruited to work on the development of Ontario's Strategy to Combat Elder Abuse. She went on to play a role in its implementation.
After retiring from the Ontario Public Service, Leah has actively applied her extensive knowledge and experience to work in the area of abuse and neglect of older adults in the local, national and international arenas as well as in the field of knowledge transmission.Leah was regional coordinator for the National Initiative for Care of the Elderly (NICE) Elder Abuse theme team in Toronto.
Susan Crichton, Winnipeg, Manitoba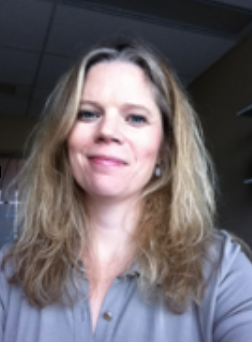 Susan Crichton is the Elder Abuse Consultant with the Manitoba Seniors and Healthy Aging Secretariat. Since 2001, she has led the provincial Elder Abuse Strategy which includes: policy development; providing education and training to various groups; promoting awareness of elder abuse; leading community development activities throughout Manitoba; and managing service purchase agreements with community partners.
From 2008 to 2011, Susan was on an interchange with the Public Health Agency of Canada leading the public health component of the Federal Elder Abuse Initiative. This provided an opportunity to work with key experts and organizations across Canada on elder abuse awareness and prevention activities.

Andrew Elinesky, Toronto, Ontario

Andrew is a Senior Vice President and Chief Financial Officer at a NYSE/TSX-listed public company. An accountant by training, Andrew brings financial, senior leadership experience and broad-based corporate and commercial knowledge. As an active leader in establishing long-term strategies and the execution of supporting initiatives, he is a trusted project manager in both international and domestic settings, with an interest in governance. Andrew is a strong believer in advancing the rights and wellness of all, particularly older adults and looks forward to supporting the CNPEA as it moves towards becoming a charitable entity.



Jennifer Gurke, Saskatoon, Saskatchewan


Jennifer is a Social Worker within the Geriatric Evaluation and Management Program for the Saskatoon Health Region. Jennifer is also participating in the Saskatchewan Older Adult Abuse Task Force. Jennifer has a Master of Social Work with a concentration in Leadership in Human Service Organizations.
From 2011 to 2013 she was the Elder Abuse Response Model Coordinator at the Kerby centre, where she planned the delivery of the overall program and its activities in accordance with the missions of Kerby Centre, the Calgary Family Services and the Calgary Police Service; she also developed and coordinated shared elder abuse protocols for the multidisciplinary Elder Abuse Response Team, among other duties.


Kelly Heisz, St.John's, Newfoundland and Labrador


Kelly is the Executive Director of the Seniors Resource Centre of Newfoundland and Labrador.
She is a Graduate of Memorial University with a Bachelor of Arts and Bachelor of Education. Her career for the past 25 years has been concentrated in the non-profit sector, focusing on community engagement and capacity building that affect change at the grass-roots level regarding quality of life and well-being for all citizens.
The Seniors Resource Centre has been a lead organization in working on issues impacting seniors, utilizing hundreds of volunteers, all levels of community partners to do this. The Network for the Prevention of Elder Abuse is one of the crowning achievements of the organization.


Barb Hood, Yellowknife, Northwest Territories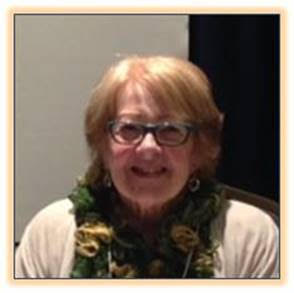 Barb Hood is currently the Executive Director, NWT Seniors' Society, holding this position since 1999. Barb has a Gerontology Certificate from Mount Royal University and a Business Management Certificate from Aurora College. Barb's background is in Business Management and she has worked as Executive Director, Executive Secretary and Director of programs for a number of organizations including Northern Addiction Services, Inuvik Regional Hospital, YWCA Yellowknife, and Canadian Mental Health Association/NWT Division.
Barb worked in the communities of the NWT for over 30 years and has training in board development and leadership, program development, workshop facilitation, proposal writing, and community development. Barb cares passionately for social justice issues and sits on many committees and is involved with many agencies in the NWT and throughout Canada. Barb was appointed for a three-year term to the Research Ethics Review Committee, Aurora Research Institute and is a Board Member of the Active Living Coalition for Older Adults for the past two years.
As part of her work at NWT Seniors' Society, Barb has made many presentations on the work to prevent abuse of older adults in the NWT at national, regional and local conferences and workshops. Barb works closely with the Government of the Northwest Territories and the Minister Responsible for Seniors who recently tabled the first "Creating Safe Communities for Older Adults: A Five Year Strategy for the Northwest Territories 2015-2010. The NWT Network to Prevent Abuse of Older Adults which was established in 2012 is growing and a strong force in addressing the needs of older adults in the NWT.
Sarita Israel, Montréal, Québec


Sarita Israel is a bilingual trained clinician, and part of a team specializing in elder abuse prevention since 1991. Sarita holds a double Bachelor's degree in Sociology and Social Work from McGill University and holds a key position in elder abuse research, training, clinical practice as well as in the development of clinical practice guides. She was a pioneering member of the multisectoral consultation team in Québec. Sarita is a consultant for the implementation, coordination and clinical development of the Ligne Aide Abus Aînés. She has trained the trainers for the elder abuse prevention network throughout Québec. She is also involved in several partnership projects championing the development of knowledge, practice, resources and programs geared towards the prevention and response to elder abuse.

Sharon MacKenzie, Victoria, British Columbia

Sharon (BA, MEd) is the founder and Executive Director of i2i Intergenerational Society of Canada (www.intergenerational.ca), national hub for intergenerational resources and support. She was a teacher K-University for 35 years.
For a decade, Sharon developed and field tested in BC a highly successful Intergenerational Immersion model, The Meadows School Project. This project, unique in the world, respectfully shifted ageist attitudes in both older and younger generations, improving health in the process. In Istanbul, October 2013, the project was recognized in a short list of five at the IFA International Competition 'Best Existing Age Friendly Initiative'. The panel of eight international judges said: "This project demonstrates forward-thinking advancements by i2i Intergenerational Society, and this project should be adopted worldwide."
In 2010 Sharon launched Intergenerational Day Canada June 1 to bring attention to the health benefits of respectfully connecting generations. Provinces, Territories, towns, cities, and the Toronto School Board have now proclaimed this a day of intergenerational celebration. Sharon is a well- recognized national resource person in the field of intergenerational relations (developing community/long term prevention of senior mistreatment), an Intergenerational and Educational Consultant, speaker and workshop lead: communities, care homes, community health care, educational organizations, service groups, First Nations, parks, government, seniors' organizations.
She was the researcher and writer of three core intergenerational resources: Across the Generations—Respect all Ages (PHAC), WEAAD Teen Kit (IFA/PHAC) and Creating Caring Communities (BC Ministry of Health). She also contributes to peer reviewed journals and magazines, and has written two books. Sharon was a partner with Ryerson/UBC-O's innovative GeoLive intergenerational project mapping, and the WEAAD in Cyberspace initiative.
She is a recipient of the BC Premier's Award for Teaching Excellence, 2009, and the Rotary Service Above Self Award. She was nominated for Canadian Molson Award and Business Woman of the Year (Okanagan).

Kathy Majowski, Manitoba


Kathy is a degree-prepared nurse who began her career in health care 17 years ago. In that time she has worked in various roles, including nurse, support worker, staff educator, clinical and classroom instructor, educational program developer, and subject matter expert. Kathy's career in nursing has included experience in acute and long-term care facilities, as well as work in a northern Manitoban community where the nursing station functioned as both a clinic and trauma stabilization centre. Her commitment to health care and willingness to take on responsibilities that went beyond bedside nursing has helped Kathy develop skills that include curriculum development and delivery, building new and improving existing organizational policies/procedures, and proficiency with computer programs dedicated to presentation, design, and data tracking. Although caring for seniors has always been a part of Kathy's career, her current role as the Staff Educator in a long-term care facility has brought her a greater awareness of some of the issues that seniors face, and prompted her to seek out a role with the CNPEA.

Pat Power, Edmonton, Alberta


Pat is presently Co-chair of CNPEA~RCPMTA.
He is a member of the Edmonton Seniors Protection Partnership (formerly the Elder Abuse Intervention Team), working as Community Development Social Worker. He is involved in an ongoing assessment of gaps in Elder Abuse Services and education and training of students in various College and University faculties and Professionals working with older adults in the community.
He also has been an active member of the Alberta Elder Abuse Awareness Network for 5 years. A highlight of this role was planning and implementation of Alberta's first Provincial Elder Abuse conference in 2011. He is on the planning committee for the Provincial conference in the spring of 2015.
Pat's work with City of Edmonton, Community Services Department for 33 years has included
coordination and provision of services to older adults on a one to one basis and group work services,
developing a group called Relationships with Your Adult Children. Pat continues to be involved with facilitation of the Relationships group.
community development services with younger and older populations.
Pat has been involved with Family Violence issues being part of a Coordinated, Collaborative Network called Community Initiatives against Family Violence. Pat is a registered Social Worker and has completed a Gerontology program from University of Alberta.
Pat is working on the development of Neighbours, Friends and Families projects in Edmonton as part of the national pan-Canadian initiative.

Raeann Rideout, Norwood, Ontario

Raeann is currently Co-Chair for CNPEA~RCPMTA.
She is the Central East, Regional Elder Abuse Consultant for the Elder Abuse Ontario. Raeann has worked in the field of elder abuse for 18 years. In her current position, she provides front-line training and public education, assists in the planning of community events/projects, strengthening community partnerships and collaborates with local, provincial and national stakeholders to enhance the response to mistreatment of older adults. Raeann consults with seniors, families and agencies on senior abuse cases.
Raeann has also worked for the Addictions Foundation of Manitoba as an Education Prevention Consultant and as a Consultant for the Manitoba Seniors Directorate.
She was the Project Coordinator for the Kingston & Frontenac Elder Abuse Task Force for 5 years. She is a past Board Director of the Ontario Gerontology Association.
Lori E. Weeks, Halifax, Nova Scotia


Lori is presently the Secretary of the CNPEA Board.
Dr. Lori Weeks is a Gerontologist who completed a Ph.D. and a Graduate Certificate in Gerontology at Virginia Tech in 1998.
Lori worked in assisted living in her home province of Prince Edward Island for three years before becoming a faculty member at the University of Prince Edward Island (UPEI) from 2001-2014. She taught courses at UPEI focused on families and gerontology including family violence, women and aging, and issues in family law and social policy.
In January, 2015, Lori joined Dalhousie University as an Associate Professor in the School of Nursing. Her primary research interests focus on care and support services for older adults and their caregivers, and factors affecting the health of seniors. Her research often focuses on vulnerable populations. Lori has conducted research on the abuse of older adults with particular focuses on supports for older abused women and training peer educators to raise awareness about elder abuse.
She serves on the editorial board of the Journal of Women and Aging and is a member of the Abuse and Neglect of Older Adults Research Team in the Maritimes (ANOART), a research team affiliated with the Muriel McQueen Fergusson Centre for Family Violence Research at the University of New Brunswick. She has received awards from UPEI for research, teaching and service.

Jocelyn Yerxa, Halifax, Nova Scotia

Jocelyn is the Acting Director of Programs and Community Development Coordinator for the Nova Scotia Department of Seniors. The work of the Programs division focuses on using a community development and population health approach to building community capacity to meet the changing needs of an aging population; including awareness, prevention and intervention of senior abuse.
She is the Co-chair of the Nova Scotia Network for the Prevention of Senior Abuse which is a collaboration between government, community, and academia to address the issue of senior abuse in Nova Scotia.She manages the Senior Safety Grant: a joint initiative between the Nova Scotia Department of Seniors and Justice to support existing and new Seniors' Safety Programs in Nova Scotia, which are an invaluable resource to seniors and their families.
She has also been leading some very exciting work in Nova Scotia to build a restorative approach to senior safety. This includes the use of restorative practices in cases of senior abuse and family conflict. The work in a collaborative effort between the government, community, academia, police, and local seniors.
For the last five years, Jocelyn has represented Nova Scotia on the CNPEA board of directors. For the last two and a half years, Jocelyn has served on the Management Team for the CNPEA National Knowledge Sharing Project, which has included securing the funding for this national project from ESDC (Employment and Social Development Canada) and the first year of the project implementation.
Prior to coming to the Department of Seniors, Jocelyn had extensive experience working in the non‐profit sector as a community educator and facilitator. She has actively been involved in a variety of community development projects, including community network creation, community building events, and a major project developing a non‐profit housing program for young mothers.

Honorary member
Elizabeth Podnieks, Toronto, Ontario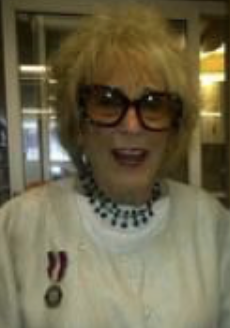 Elizabeth is one of the founding members of three key organizations in this area: Ontario Network for the Prevention of Elder Abuse (ONPEA), CNPEA~RCPMTA, and the International Network for the Prevention of Elder Abuse (INPEA). She has served on the Executive for all three bodies, and has actively promoted the value of Networks at all levels.
She was the architect of World Elder Abuse Awareness Day (WEAAD) in 2003 and Chair of the WEAAD Steering Committee.
For nearly a quarter century, Elizabeth has conducted research and published extensively in the area of abuse and neglect, as well as having supported the efforts of others. She has presented at numerous conferences, workshops, scientific and educational meetings at both the national and international level.
She received the Order of Canada for her work in the area of abuse prevention, including the first Canadian incidence study in 1989. On June 14th 2012, she also received the Queen Elizabeth II Golden Jubilee Medal in recognition of her lifetime commitment and efforts. Elizabeth was recently elected honorary director of the National Committee for the Prevention of Elder Abuse. (United States)
She has been the source of passion and imagination on numerous initiatives in this area. She generated the project "World Elder Abuse Awareness Day (WEAAD) in Cyberspace" working with national and international partners to harness social media in raising awareness of senior abuse.
Elizabeth received the National Adult Protective Services Association (NAPSA) National Rosalie Wolf Award 2013 and the International Network for the Prevention of Elder Abuse (INPEA)International Rosalie Wolf Award for 2013, becoming the first person to be recipient of two Rosalie Wolf awards in the same year.