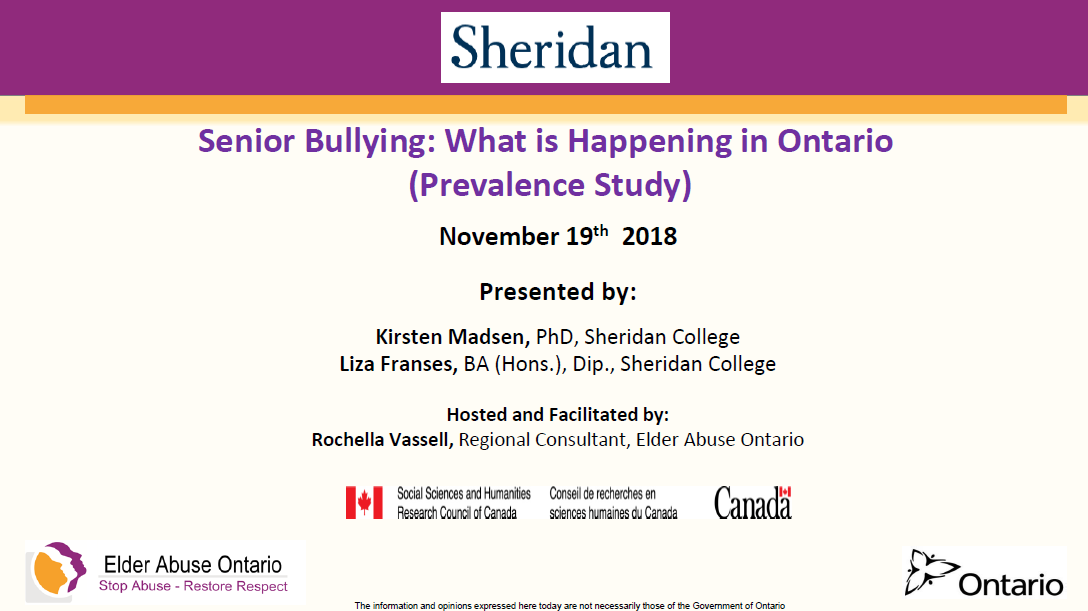 A partnership between Sheridan College & Elder Abuse Ontario to better understand what is happening in Ontario and to use this data to create a resource package outlining best practices for seniors and those working with seniors to stop bullying.
Speakers:
Dr. Kirsten Madsen, PhD, faculty member at Sheridan College.
Liza Franses, older adult advocate
Learning Objectives:
Hear first hand accounts of the important research being conducted on seniors bullying from the researchers involved in these projects.
Learn about the preliminary outcomes of the project and how to better understand this complex issue.



Source:

Elder Abuse Ontario