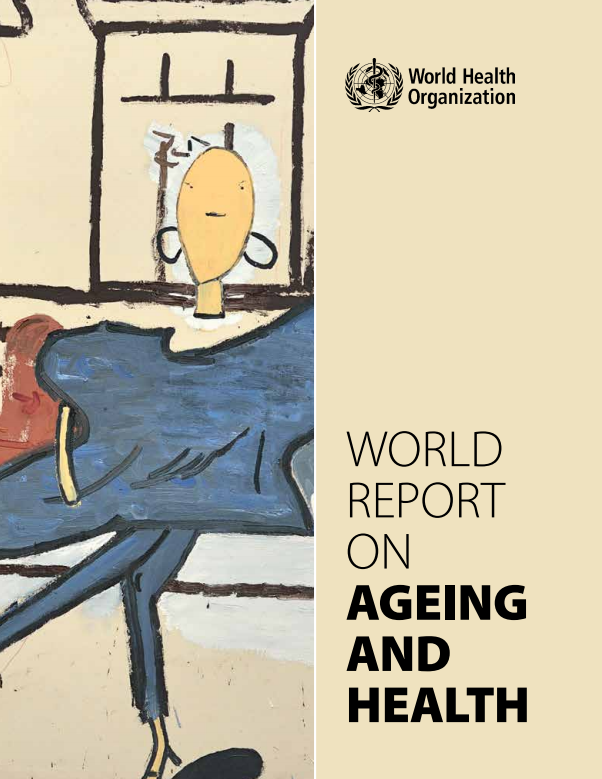 ''At a time of unpredictable challenges for health, whether from a changing climate, emerging infectious diseases, or the next microbe that develops drug resistance, one trend is certain: the ageing of populations is rapidly accelerating worldwide. For the first time in history, most people can expect to live into their 60s and beyond. The consequences for health, health systems, their workforce and budgets are profound. The World report on ageing and health responds to these challenges by recommending equally profound changes in the way health policies for ageing populations are formulated and services are provided. As the foundation for its recommendations, the report looks at what the latest evidence has to say about the ageing process, noting that many common perceptions and assumptions about older people are based on outdated stereotypes.''

Source: World Health Organization (2015)
''Older women from around the world have spoken out about their human rights in a new report launched by HelpAge International on World Elder Abuse Awareness Day (15 June).
Entitled to the same rights focuses on older women's right to non-discrimination and equality, and their right to freedom from violence, abuse and neglect, reflecting the themes of discussion at the UN Open-ended Working Group on Ageing in July 2017.
Women from across 19 countries and in varying social and economic situations reported abuse, discrimination in different areas of their lives, including employment, healthcare and accessing financial services.''

Source: Help Age International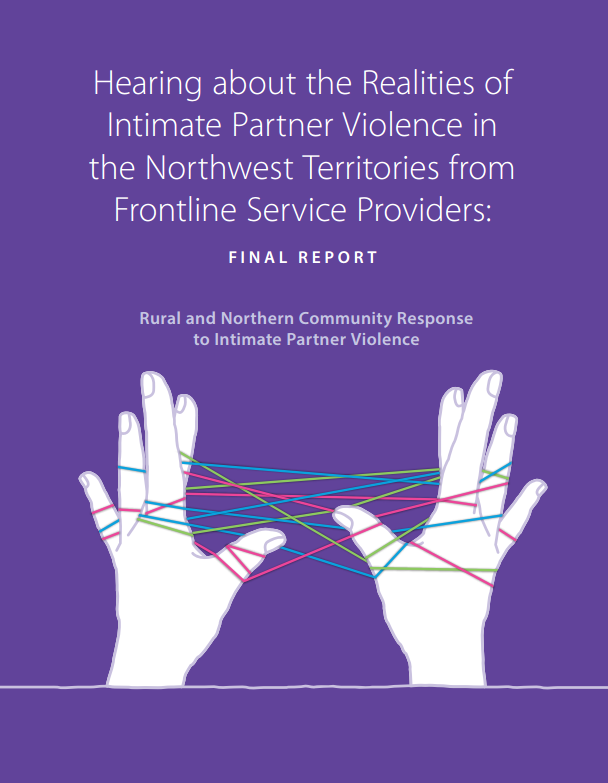 Rural and Northern Community Response to Intimate Partner Violence - Report for Territorial Stakeholders January 2017

''This report proposes an Action Plan that is specific for the Northwest Territories to encourage residents and communities within the NWT to become non-violent communities. It will require a collaborative and coordinated effort from government, community leaders, service providers and community members to reach this goal. This report will a valuable tool to help raise awareness and guide resources towards reducing IPV in the Northwest Territories.''

Source: University of Regina
''The ALRC was asked to consider Commonwealth laws and legal frameworks and how they might better protect older persons from misuse or abuse, and safeguard their autonomy. The Report includes 43 recommendations for law reform. The overall effect will be to safeguard older people from abuse and support their choices and wishes through:
enhanced employment screening of care workers;
greater scrutiny regarding the use of restrictive practices in aged care;
building trust and confidence in enduring documents as important advanced planning tools;
protecting older people when 'assets for care' arrangements go wrong;
banks and financial institutions protecting vulnerable customers from abuse;
better succession planning across the self-managed superannuation sector;
adult safeguarding regimes protecting and supporting at-risk adults.''
This is the summary of the report. The full report is available for purchase in book format directly from the ALRC.
Source: Australian Law Reform Commission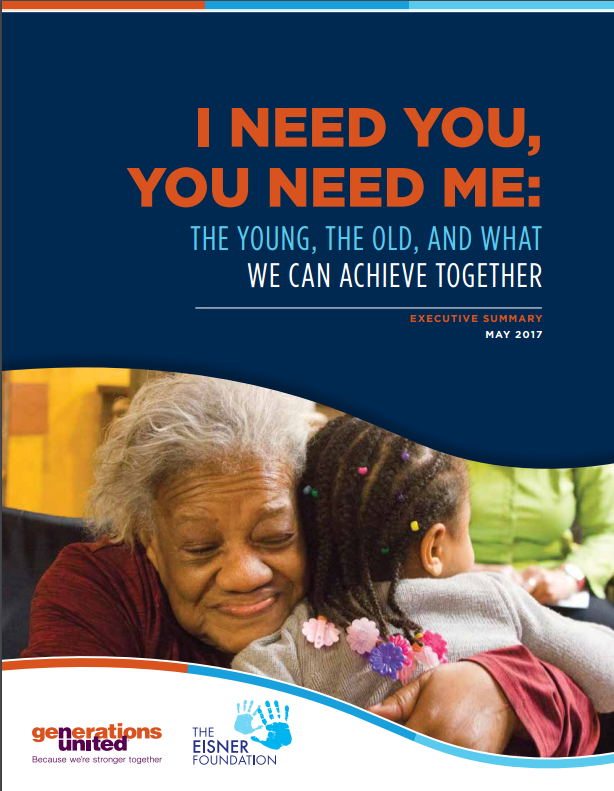 "Around the United States, intergenerational friendships are the exception rather than the rule: for the most part, age segregation prevails.

Kids spend their days at school, mostly among peers born the same year they were. Young and middle-aged adults cluster at work. And elders gather for clubs, classes, and meals that often expressly bar the young. Millions of college students and elders live in age-restricted housing, and most American neighborhoods skew young or old. Strikingly, in a recent Generations United/Eisner Foundation survey of adults nationwide, more than half of respondents—53 percent—said that aside from family members, few of the people they regularly spend time with are much older or much younger than they are. Young adults between the ages of 18 and 34 appear to be the most isolated from other generations, with 61 percent reporting a limited number of much older or much younger acquaintances.

It wasn't always this way: in early America, the generations mixed pretty freely, even though high mortality rates in middle age kept the population of elders small. But in the late nineteenth century, Americans began to recognize both children and elders as vulnerable populations that deserved public protection, a shift that was soon reflected in new policies and institutions. Schooling became compulsory; child labor was banned; and, thanks to Social Security and Medicare, retirement became a standard phase of life.

Because of these changes, children and elders thrived as never before. But, inadvertently, the changes also consigned both groups to isolation—from mainstream society and from one another.

Fortunately, Americans still believe that kids and elders merit special treatment. A phenomenal 93 percent of adults think children and youth are a vulnerable population that society has an obligation to protect, the new Generations United/Eisner Foundation survey shows, while 92 percent believe the same about elders.

But now, we realize that protection should not equal isolation."

Download the Executive Summary
Download the infographic

Source: Generations United