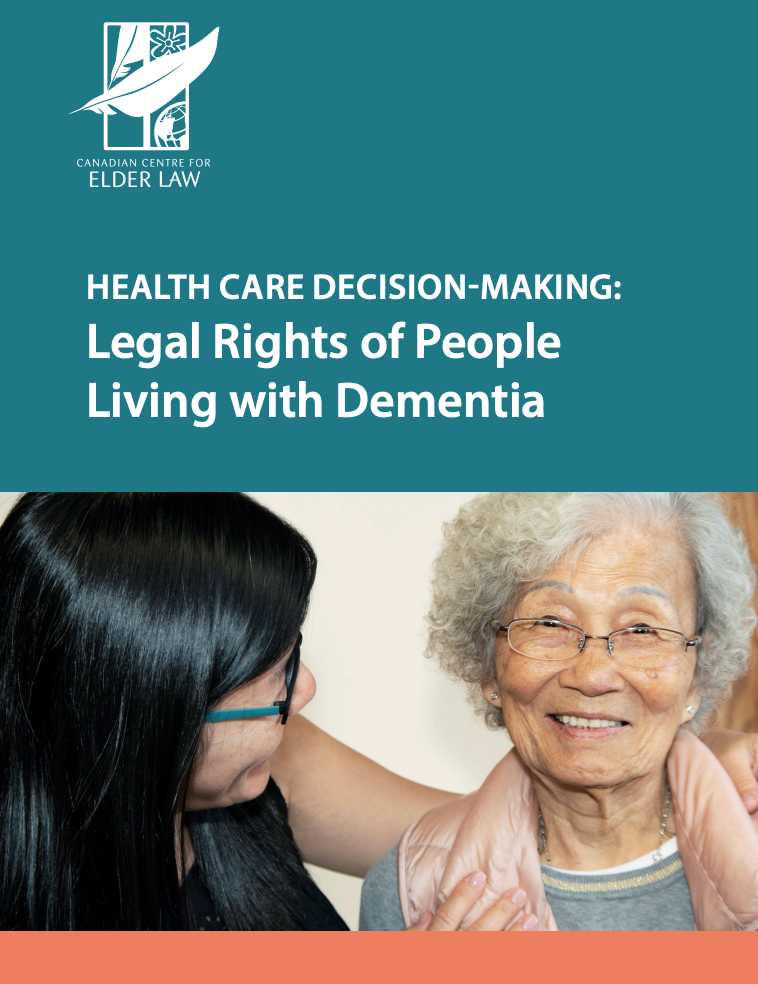 "People living with dementia often find that their decision-making rights are not respected. Some people assume that if you have dementia you cannot understand information or make choices. This exclusion happens within health care institutions and also in the larger community. "
The Canadian Centre for Elder Law, in in collaboration with the Alzheimer Society of BC, developped a set of resources on the decision-making rights of people living with dementia: a booklet, available in English, French, Traditional Chinese and Punjabi, and three short videos.
Source: Canadian Centre for Elder Law
Watch the videos
Who Makes Your Health Care Decisions?
Getting Support with Health Care Decisions
Protecting Your Decision-Making Rights