The CNPEA is pleased to collaborate with CHNET-Works! and Credit Union Central of Canada on this Fireside Chat.

LISTEN TO THE WEBINAR

DOWNLOAD THE PRESENTATION:
English PDF
French PDF

When
Thursday, November 5, 2015
1:00-2.00 PM EST

Language
The presentation will be in English. PowerPoint slides available in English and French.
Who should attend
Credit Union employees, financial sector professionals, elder abuse prevention professionals.

Summary
Financial abuse of older adults is the most common type of elder abuse in Canada. On Thursday, November 5, join Credit Union Central of Canada to learn about the approach the credit union system is taking to provide awareness and education to credit union staff to prevent financial abuse of older adults.
A year ago, to mark the end of Financial Literacy Month, Credit Union Central of Canada, through CUSOURCE Credit Union Knowledge Network, in partnership with Prevent Elder Abuse Manitoba and Tamlo International Inc., and in collaboration with the Financial Consumer Agency of Canada, launched the course Financial Abuse of Older Adults: Recognize, Review and Respond. This course was designed to provide the necessary knowledge and skills so that credit union employees can play a key role in detecting and preventing financial abuse of their older members.
Kate Martin, Policy Analyst, Credit Union Central of Canada, will preview the course that has helped almost 2,000 credit union employees to recognize and respond to financial abuse since its launch in November 2014. This webinar will also discuss how the launch of the course has led to involvement and partnerships in other national initiatives that raise awareness financial abuse of older adults, including supporting Dementia Friends Canada as a Workplace Dementia Friend and 2015 World Elder Abuse Awareness Day.
ADVISORS ON TAP
Kate Martin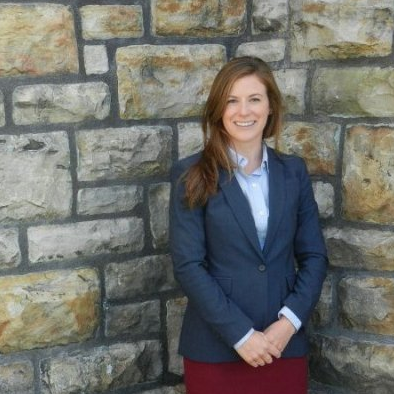 Kate Martin works as a policy analyst for the credit union system, where her work focuses on sustainable banking and government relations. Kate has participated in the Parliamentary Internship Program at the House of Commons and completed an MA in History from the University of Victoria, where she had the opportunity to study the potential for reconciliatory relationships between Indigenous peoples and settler peoples in British Columbia.
Donna Bailey
Director, Client Services & Research, Credit Union Central of Canada
Donna is a learning and development and client relations professional. She excels at developing and managing staff and client relationships in the financial co-operative system. A strategic thinker, she has demonstrated leadership through her ability to build high performing teams in a variety of settings. Adept at creative problem solving, and with a proven ability to work with internal and external customers, Donna is passionate about achieving corporate strategic priorities. Personal strengths include an exceptional ability to build trust quickly, a positive can-do attitude, high energy and a quest for lifelong learning.
In June 2003, Donna completed her MBA from Athabasca University with her applied project in the area of Organization Vitality and in 2015 achieved the CTDP (Certified Training and Development Professional) certification. A believer in giving back to the community, Donna has volunteered with many community organizations, including the Ontario Co-operative Association, Ontario Natural Food Coop, Big Brothers and Big Sisters Board of Directors.