WEAAD -Then, Now and Tomorrow:
Tools and Initiatives to Raise Awareness
and End Elder Abuse and Exploitation

WATCH

SLIDES:
Powerpoint format
PDF format


En français:
Powerpoint
PDF
When
Friday, June 10, 2016 - 1pm-2pm EDT
Summary
World Elder Abuse Awareness Day is marked each year on June 15 as an official United Nations International Day acknowledging the significance of elder abuse as a public health and human rights issue. Since 2006, communities throughout the country and around the world have used this day to raise the visibility of elder abuse by sharing information about abuse and neglect, and promoting resources and services that can help increase seniors' safety and well-being. This webinar, featuring experts Dr. Elizabeth Podnieks, Dr. Patricia Brownell and Raeann Rideout will highlight:
the power of networks in fostering leadership, learning and social change
existing human rights instruments and initiatives to address neglect, abuse and exploitation of older women. Patricia Brownell will talk about what is happening through the United Nations (UN) and internationally to promote human rights of older women and prevent abuse
Successful WEAAD initiatives and programmes to engage community members and the media to take action, and start the conversation to prevent elder abuse. Raeann Rideout will focus on strategies to reach target audiences, including intergenerational sectors, develop a positive framing of WEAAD to engage the media. Key successes from Elder Abuse Ontario will be highlighted.

There will be a Q & A at the end of the presentation.


Language
The presentation will be in English. PowerPoint slides will be available in English and French.

Who should attend
Individuals and organizations across Canada involved in the protection and wellbeing of elders and in the prevention of elder abuse.
Advisors on tap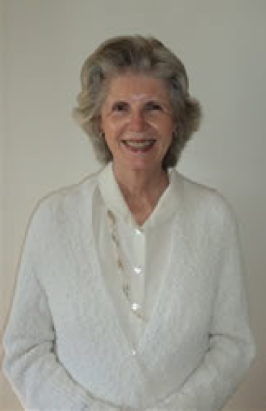 Patricia Brownell, PhD, is Associate Professor Emerita of Social Service at Fordham University and Emerita Scholar, Ravazzin Center on Aging. Dr. Brownell currently serves as President of the National Committee for the Prevention of Elder Abuse, and has served as consultant to the United Nations Department of Economic and Social Affairs (DESA) for an Expert Group Meeting on abuse of older women as a human rights issue. Dr. Brownell is Past President of the State Society on Aging of New York, a Fellow of the Gerontological Society of America, and is a John A. Hartford Geriatric Social Work Faculty Scholar. She has co-edited a Special Issue of the Journal of Elder Abuse and Neglect with Dr. Elsie Yan on Neglect, Abuse and Violence Against Older Women. Dr. Brownell has represented the International Network for the Prevention of Elder Abuse (INPEA) and the International Council on Social Welfare at the United Nations and is the 2015 recipient of the INPEA Rosalie S. Wolf Award.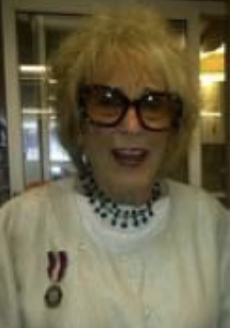 Dr. Elizabeth Podnieks is one of the founding members of three key organizations in this area: Ontario Network for the Prevention of Elder Abuse (ONPEA, now Elder Abuse Ontario), CNPEA, and the International Network for the Prevention of Elder Abuse (INPEA). She was the architect of World Elder Abuse Awareness Day (WEAAD) in 2003. For nearly a quarter century, Elizabeth has conducted research and published extensively in the area of abuse and neglect, as well as supported the efforts of others. Dr. Podnieks generated the project "World Elder Abuse Awareness Day (WEAAD) in Cyberspace" working with national and international partners to harness social media in raising awareness of senior abuse. Dr. Podnieks received the Order of Canada for her work in the area of abuse prevention, including the first Canadian incidence study in 1989. On June 14th 2012, she also received the Queen Elizabeth II Golden Jubilee Medal in recognition of her lifetime commitment and efforts. Elizabeth was recently elected honorary director of the National Committee for the Prevention of Elder Abuse (United States).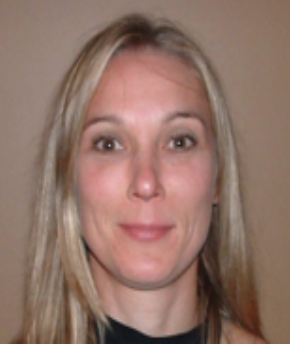 Raeann Rideout is currently Co-Chair for CNPEA. She is the Central East, Regional Elder Abuse Consultant for the Elder Abuse Ontario. Raeann has worked in the field of elder abuse for 18 years. In her current position, she provides front-line training and public education, assists in the planning of community events/projects, strengthening community partnerships and collaborates with local, provincial and national stakeholders to enhance the response to mistreatment of older adults. Raeann consults with seniors, families and agencies on senior abuse cases.Raeann has also worked for the Addictions Foundation of Manitoba as an Education Prevention Consultant and as a Consultant for the Manitoba Seniors Directorate. She was the Project Coordinator for the Kingston & Frontenac Elder Abuse Task Force for 5 years. She is a past Board Director of the Ontario Gerontology Association.
Registration
This is a free webinar.
Please register ahead of time at https://attendee.gototraining.com/r/8252601500723299585 - Space is limited