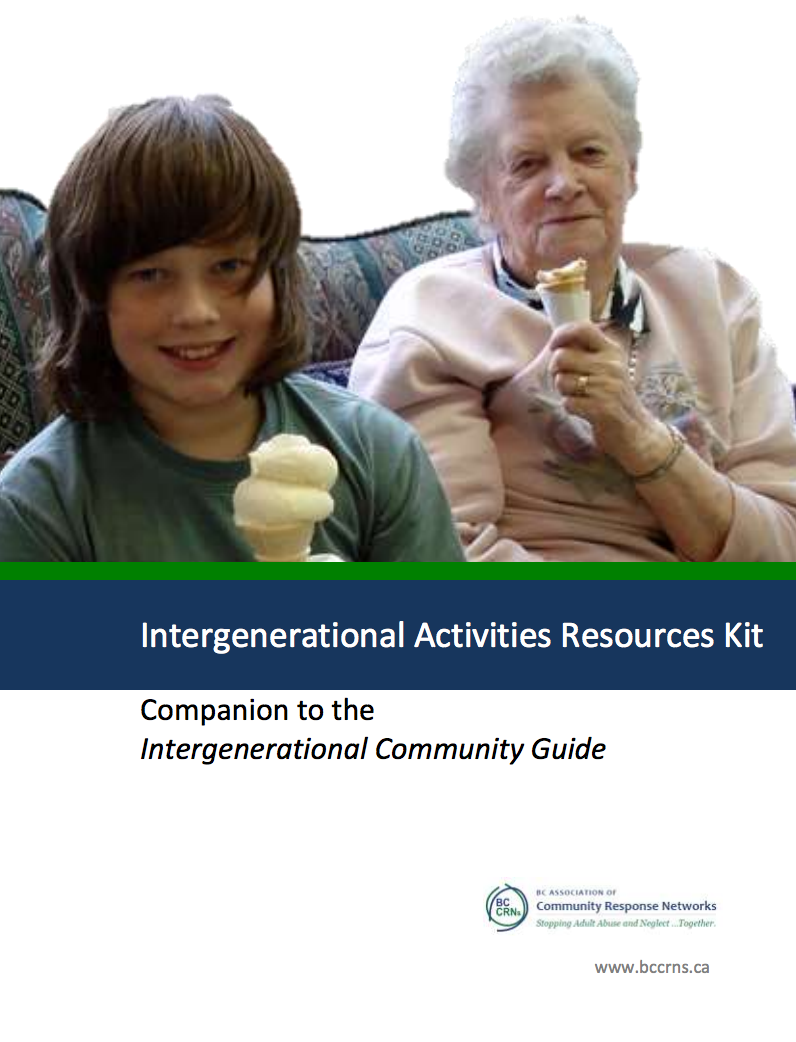 "This guide supplements the Intergenerational Community Guide and provides:
A suggested approach to conducting an intergenerational workshop, should your CRN be interested in presenting one.
A starting point for generating ideas for projects in your CRN.
Suggestions on age-appropriate/stage appropriate intergenerational activities.
Short stories – called Reflection Points – to illustrate intergenerational theory and concepts, and generate further discussion and thinking.
Lists of resources where you can find more information.

NOTE: It's Not Right! is referenced throughout this document. This training is not a prerequisite for intergenerational work.
How to Use this Guide Use this guide:
To jumpstart your workshop planning, if a workshops is something your CRN wants to do.
As a starting point for any intergenerational presentations your CRN may want to do.
For inspiration on any intergenerational activities your CRN may want to pursue

All recommendations in this document and the intergenerational resources cited have been field-tested. Please select only the ideas that will work for your community.

Who this Guide is For?
Mentors.
Coordinators.
Other affiliated community groups."


The Intergenerational Community Guide, Intergenerational Activities Resources Kit, and supplementary materials were funded by the BC Association of Community Response Networks (BC CRN).