Details

Published: 20 February 2017
By Charles Bergeron
Senior Advisor, Patient and Public Engagement
Canadian Medical Association


Dear member of the Alliance for a National Seniors Strategy,

This past week, Marc Serré, the Member of Parliament (MP) for the Ontario riding of Nickel Belt, tabled a motion in the House of Commons calling on the federal government to "ensure quality of life and equality for all seniors [through] the development of a National Seniors Strategy."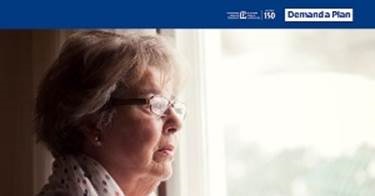 Specifically, the bill calls for a greater understanding of the issues affecting seniors in Canada and seeks to expand the mandate of the National Seniors Council in developing a framework for a national strategy. You can read the full text of the motion here.
We are proud of Marc Serré for standing up for Canada's seniors and urge you to call on your MP to do the same. It's not too late to send a letter reminding them that we're still here and we expect action.
Thank you again for all of your support. Together we can ensure seniors get the care they need and deserve.

Charles Bergeron
Senior Advisor, Patient and Public Engagement
Conseiller principal, Mobilisation des patients et du public
Canadian Medical Association

@CBergeronCMA
cma.ca