Details

Published: 27 November 2017
On November 28th, CNPEA is taking part in #GivingTuesday for the first time.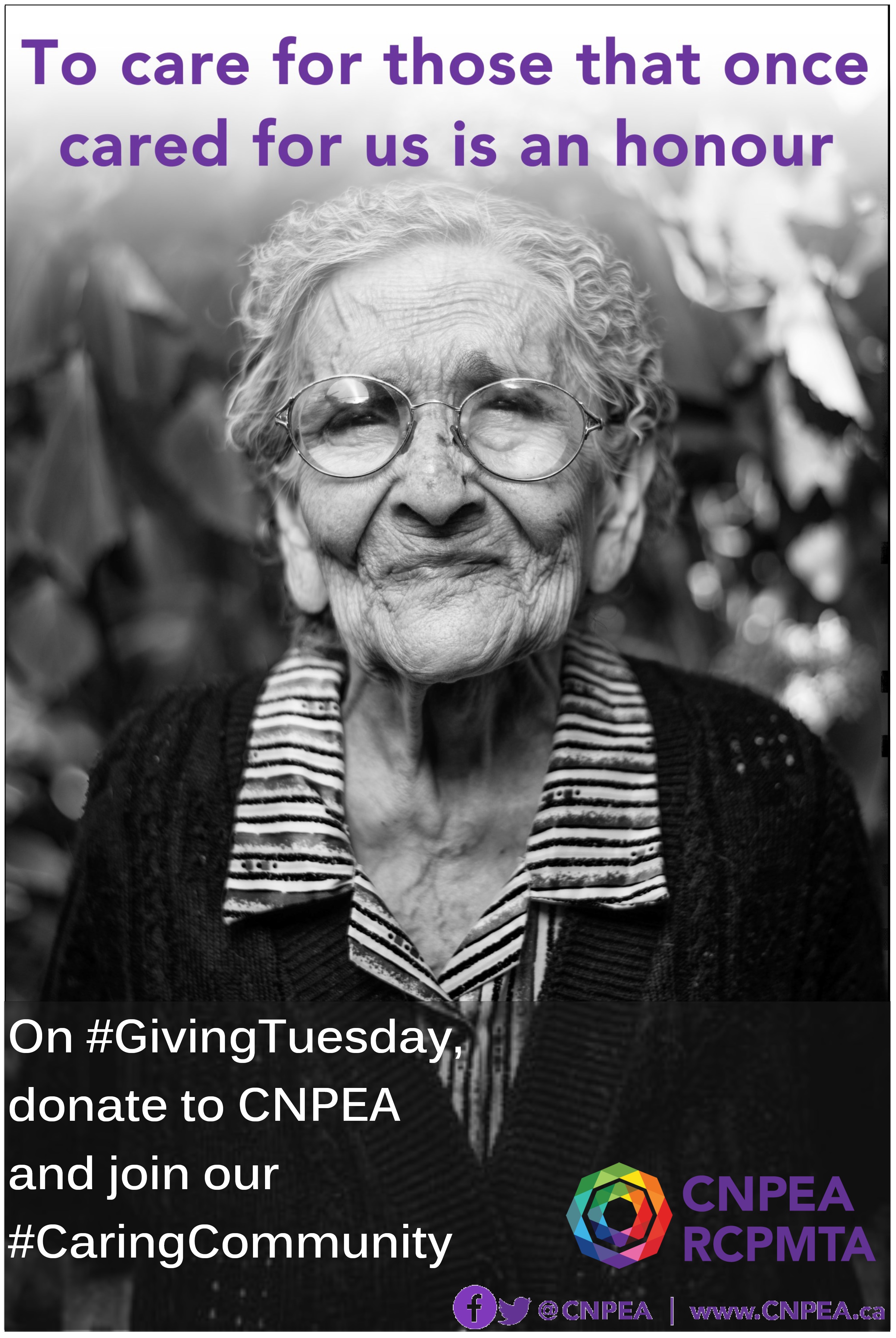 CNPEA is raising $10,000 to help support its activities, so we can keep providing you with exciting webinars and fresh, informative content; so we can connect with stakeholders across Canada to support practice and policy development; and so we can raise public awareness about the mistreatment of older adults and the ways we can help prevent it.

Will you donate to support our knowledge-sharing hub on #GivingTuesday?
All day on Tuesday November 28th, we will be sharing exciting content to raise awareness about elder abuse prevention.
Remember to tag us in your Shares/Retweets by using @cnpea and
Use the hashtags #CaringCommunity and #GivingTuesdayCA


Find all our campaign materials here - use them freely, share them widely!
Are you with us?