Article Index
ACCESS TO JUSTICE FOR OLDER VICTIMS OF SEXUAL ASSAULT


Project funded by the Justice Canada Victims Fund
Full title: "Increasing Access to Justice for Older Adult Victims of Sexual Assault: A Capacity Building Approach"
Project timeline: April 1, 2017 – March 31, 2020

Project consultant: Myrna Dawson
Research assistant: Amy Peirone

Outcomes: New training and learning for service providers. CNPEA will gather, curate and synthesize an up-to-date array of resources and materials on the hub about sexual assault of older adults and sexual assault of older adults who also are disabled.

Resources will include:
6 training webinars
Materials outlining the unique needs of older adult victims of sexual assault, and older adult victims who have cognitive or physical disabilities,
Information and materials about relevant sexual assault laws and criminal justice processes,
Information and materials about available programs and supports for victims.

This project will involve:
A comprehensive review of existing resources across Canada.
Adding resources to the hub. These will be selected based on recommendations by elder abuse experts, including provincial organizations and networks to help us find best practice tools, policies, recent research etc.
Providing 2 webinars/year addressing specific knowledge and training gaps identified during our review.

Although topics are TBD, the webinars will meet the following goals:
3 webinars for senior-serving professionals about sexual assault laws and the criminal justice system, and practical tips on assisting older victims.
3 webinars for criminal justice system personnel about the unique needs of older adult victims, including additional barriers they may face due to disability.


---

Meet our Advisory Committee members
How you can help: If you have resources/experts to recommend, get in touch with us today.

SEE THE PROJECT RESOURCES
AVAILABLE ON THE HUB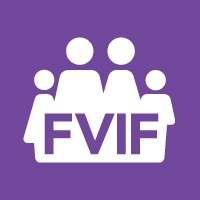 THE FAMILY VIOLENCE
INITIATIVE FUND (2016-2017)
The Canadian Network for the Prevention of Elder Abuse is the proud recipient of the Family Violence Initiative Fund from the Royal Canadian Mounted Police.
This grant enables CNPEA to conduct a review of existing material and to add key resources on the Hub about abuse of older adults in a family context. These new resources, paired with webinars aim to raise awareness and will provide important information for stakeholders, victims, and their loved ones, about the available resources, strategies, laws and law enforcement response across Canada.
As part of the Preventing Family Violence Against Elders Resource Development Project, the CNPEA Hub has delivered
Stand-alone resources about elder abuse in the context of family violence, from research to relevant laws, and law enforcement activities and programmes in each jurisdiction.
Two webinars for professionals working with seniors about relevant laws, research, current trends, how to report elder abuse crimes to the police etc. (Look out for our webinars in October 2016 and February 2017)


Do you have information or resources you wish to share with CNPEA as part of this project? Contact us!

Find all FVIF resources at the link below: