Brochures and Factsheets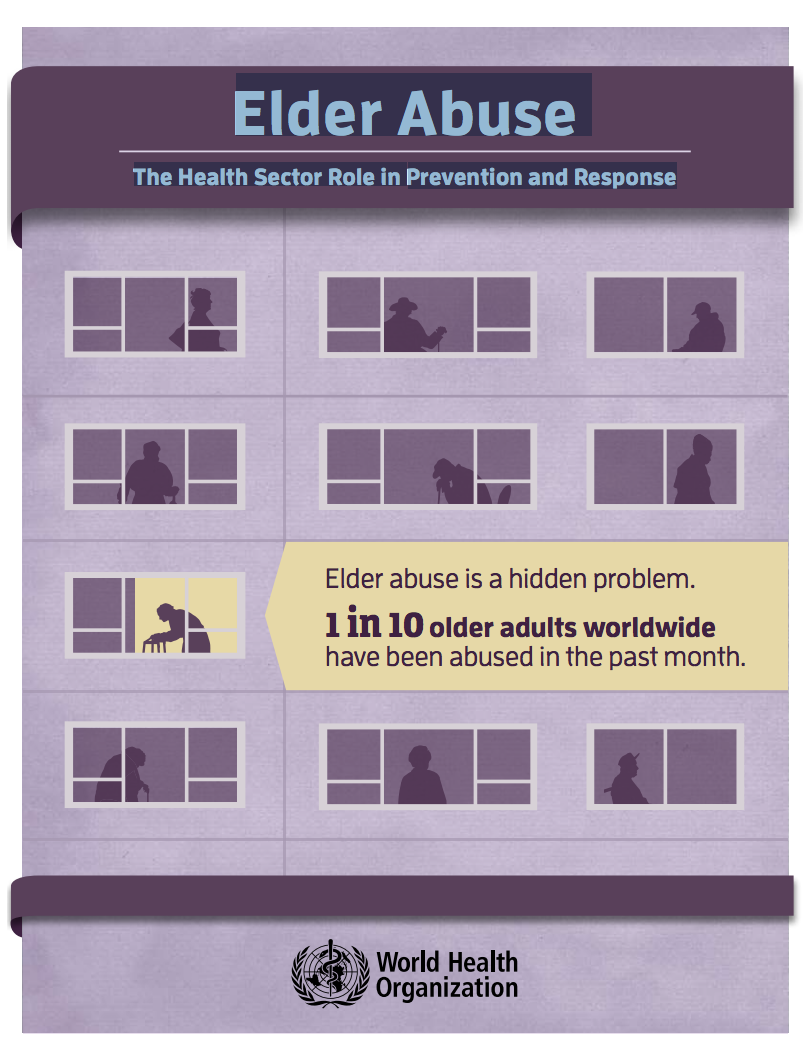 "On the occasion of Elder Abuse Awareness Day 2016, the World Health Organization is launching a new infographic on the issue which highlights the magnitude of the problem and known prevention strategies."

Source: World Health Organization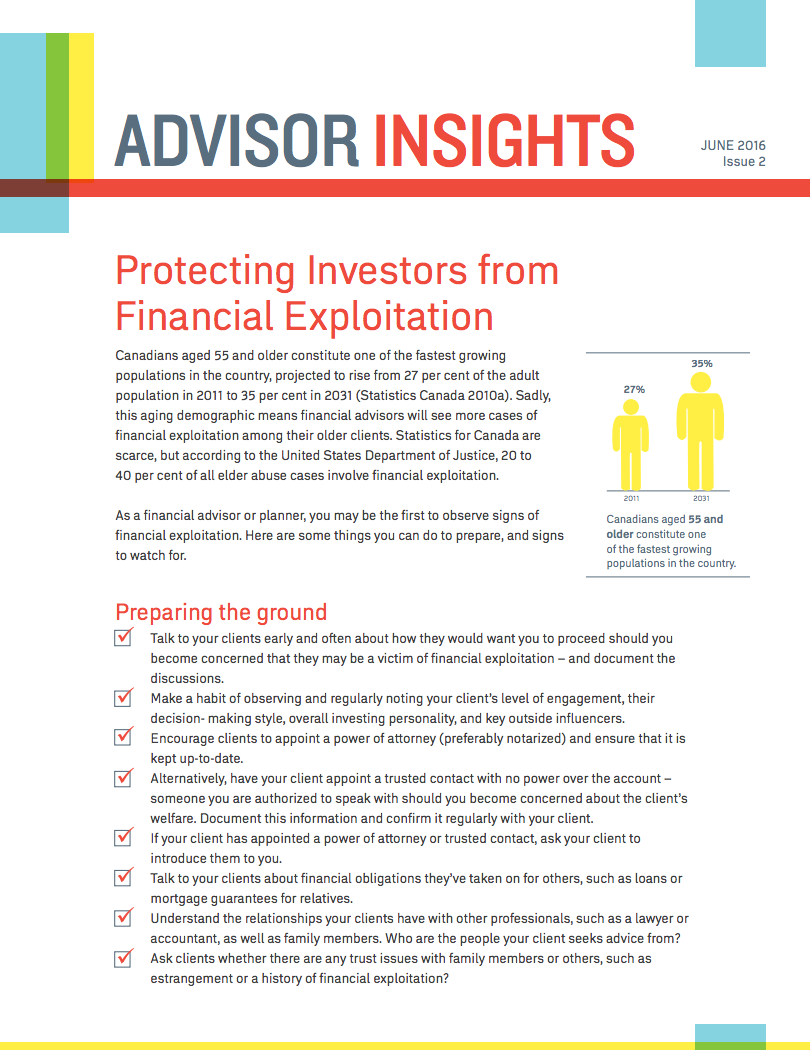 "The checklists are the first in a series of tools on cognitive decline and financial exploitation that are being developed by the task force. They are written in plain language and grouped into three sections:


"In a unique inter-generational project, that brought together queer youth ("Youth for a Change") with queer senior citizen creative writers ("Quirk-e"), Gloria Gutman and her team from Simon Fraser University's Gerontology Research Centre created a set of videos, posters and fact sheets designed to raise awareness and address elder abuse in the LGBTQ community. "
Videos
.be" target="_blank">Financial Abuse video.
.be" target="_blank">Neglect video.
.be" target="_blank">Emotional & Physical Abuse video.
Posters