Policy Tools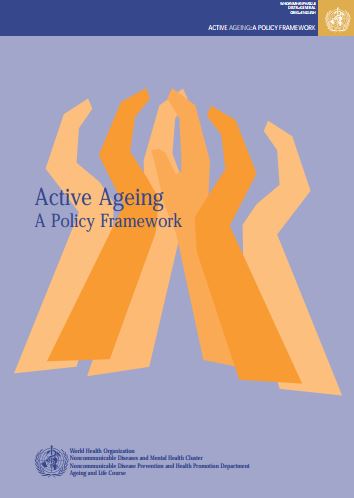 "The policy framework is intended to inform discussion and the formulation of action plans that promote healthy and active ageing. The main sections of the publication are: Global ageing: a triumph and a challenge; Active ageing: the concept and rationale; The determinants of active ageing: understanding the evidence; Challenges of an ageing population; The policy response."
For more information, please see: World Health Organization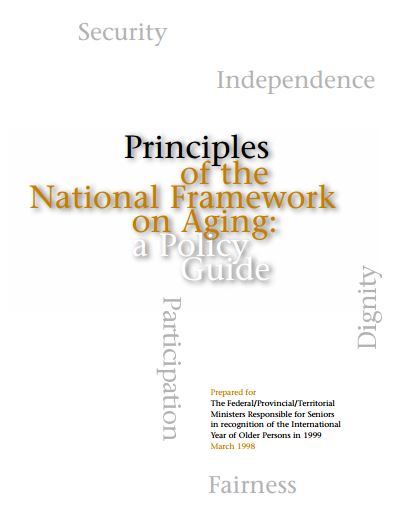 "Dignity, Independence, Participation, Fairness, and Security are the five principles of the National Framework on Aging (NFA). This guide is designed for policy analysts at all levels of government to use when reviewing current and proposed policies and programs that affect seniors. It contains a list of policy questions that deal specifically with each of the five principles. It also gives examples of policy/program responses from seniors. The guide includes an overview of the NFA and details on the development process that created the policy questions."
For more information, please see: Health Canada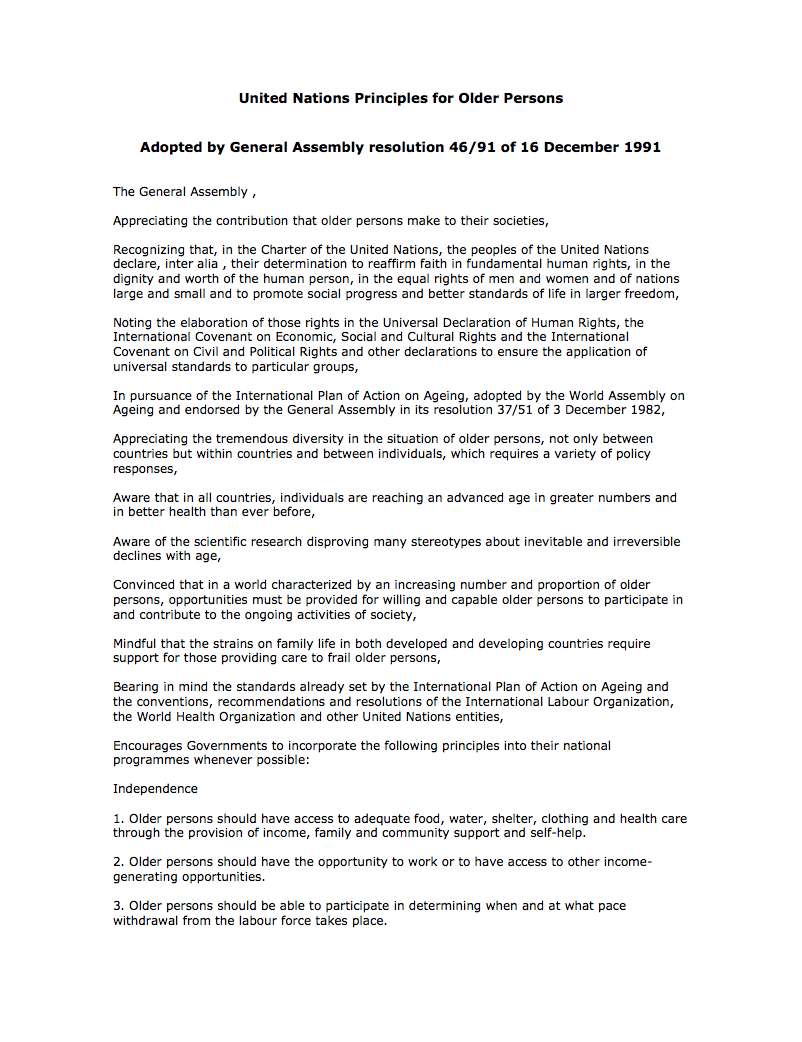 December 1991
"United Nations Principles for Older Adults" adopted by General Assembly resolution 46/91 December 16, 1991."
For more information see: United Nations Human Rights