Details

Published: 24 April 2017
By Heather Campbell
With World Elder Abuse Awareness Day just around the corner, it's a fitting time to summarize some recent international legal developments.

United Nations
In early July 2017, the United Nations General Assembly's Open-ended Working Group on Ageing will hold its eighth session in New York. This year's topics will focus on areas where older people's human rights need more protection. In particular, the Working Group will address equality and non-discrimination, as well as neglect, violence and abuse.
The Working Group is seeking input from Member States, select national human rights institutions, and accredited non-governmental organizations.
To help facilitate discussions and focus deliberations, the Working Group has provided a set of guiding questions. For the neglect, violence and abuse topic, some of the questions are:
Does your country's legislation explicitly address issues of violence, abuse and neglect against older persons? If not, what legislation applies to such issues in the context of older persons? Does this legislation sufficiently address the full range of violence against older persons?

What legislation exists to protect older persons specifically against financial abuse, including inheritance abuse?
Australia – Elder Abuse Inquiry
In February 2016, the Australian Attorney-General announced a new inquiry for the Australian Law Reform Commission, entitled "Protecting the Rights of Older Australians from Abuse." The government asked the Commission to consider laws and frameworks that seek to protect older people from abuse by formal and informal carers, supporters, representatives and others.
Over the past year, the Commission has released consultation documents, created podcasts and delivered conference papers. The Elder Abuse Inquiry has also received strong media coverage, including an opinion article by the Age Discrimination Commissioner, Dr. Kay Patterson.
The Discussion Paper, released in December 2016, includes 43 law reform proposals. Some of the proposals include:
Creating an online register for enduring documents (e.g., enduring powers of attorney and guardianship), and tighter witnessing and reporting requirements.

Requiring banks to take reasonable steps to prevent financial abuse.

Developing a national plan to address elder abuse.
In response to the Discussion Paper, the Commission received over 200 submissions. It plans to present the Final Report to the Attorney-General in May 2017.
The recommendations in the Final Report are expected to reflect a rights-based approach and be guided by the following framing principles: dignity and autonomy, and protection and safeguarding.
In a recent speech, the Commission's President, Emeritus Professor Rosalind F. Croucher AM, observed, "The challenge, in law reform terms, is to find an appropriate protective and safeguarding response without abandoning the emphasis on rights". She continued:
"Concerns about determining appropriate safeguarding responses may also be increased in the context of a move towards more self-directed care, where older people are being supported to stay in their own homes for as long as possible. While a consumer or self-directed model of aged care allows more room for autonomous choices, it may also expose older people to new risks. Policy choices need to recognise this risk exposure with the aim of future-proofing reforms. New processes of accountability and transparency will be required, as part of the community's responsibility to ensure older people are protected from potential abuse."
United States – Federal Prosecutions
In January 2017, US Senators Chuck Grassley (R-IA) and Richard Blumenthal (D-CT) introduced the Elder Abuse Prevention and Prosecution Act. The bill aims to prevent elder abuse, and improve the justice system's response to elder abuse victims.
Specifically, it would require that each federal judicial district have at least one prosecutor who is responsible for elder abuse cases. It also calls for improved federal data collection and coordination, as well as tougher penalties for telemarketing and email fraud targeting seniors.
On March 23, 2017, the Senate Judiciary Committee issued a report in which it expressed its support of the proposed legislation, and recommended that it pass without amendment.
The bill's progress can be tracked on the Congress website.
Canada – Quebec
In October 2016, Quebec's Minister Responsible for Seniors and Anti-Bullying, Francine Charbonneau, introduced Bill 115, An Act to combat maltreatment of seniors and other persons of full age in vulnerable situations.
During National Assembly public hearings in January 2017, there was debate about whether the bill should be amended to include mandatory reporting for citizens and tougher sanctions for abusers.
The government also proposed guidelines for using cameras and other devices in care homes.
In February 2017, the Assembly adopted the bill in principle. It was then referred to the Committee on Citizens Relations for further study. The Committee tabled its report on April 12, 2017.
Opposition parties have called the bill a step in the right direction, but say that it doesn't go far enough.
If passed, the impact of this well-intentioned legislation will be important to watch in the coming months and years.
About the author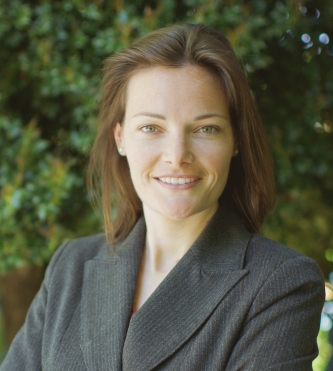 Heather Campbell, BA (Hons.), LLB, LLM, is a PhD Student (Law) at Queen's University and founding director of Dementia Justice. You can follow her on Twitter @SeniorsLaw.