Mission
We connect people and organizations, foster the exchange of reliable information, and advance program and policy development on issues related to preventing the abuse of older adults. We do this work at the local, regional, provincial/territorial, and national levels.
Vision
We envision and work toward a Canadian society where older adults are valued, respected, and live free from abuse.
We strive to be the Canadian leader in our field—sharing information and coordinating resources for the prevention of elder abuse.
Values and Principles
Collaboration and Coordination – We provide opportunities for knowledge-sharing to build the capacity of Canada to respond to and prevent the abuse of older adults
Respect and Inclusivity – We respect older people's rights and autonomy and celebrate diversity in all its forms.
Leadership and Communication – We provide the vision, expertise, and opportunities for knowledge sharing that will build the capacity of Canadian society to respond to and prevent the abuse of older adults. We provide a national perspective on issues related to ageism and abuse of older adults. Our leadership is informed by and responsive to our membership.
Credibility and Accountability – We are accountable to hub users that we will only disseminate evidence-based research, information, and current/promising approaches to inform program and policy development.
Innovation – We seek and promote new and creative approaches.
Our Structure
The network is led by a pan Canadian board of directors who each bring their passion and varied expertise. The network has a membership of individuals and organizations from across Canada who come from all walks of life and who care about older adults and the prevention of harm in later life.
Becoming a member

CNPEA is a registered charity with Canada Revenue Agency
Charitable Registration Number: 866840523 RR0001
Board of Directors
Our board is comprised of seniors, individuals from organizations that serve or represent seniors, service providers, including police, individuals in government, and academics.
The board is nominated from the membership once a year and meets monthly.
As a working board, members serve on one or more special committees.

For any inquiry, contact
Board of Directors
2018 - 2019
Pam Burns, Fort McMurray, Alberta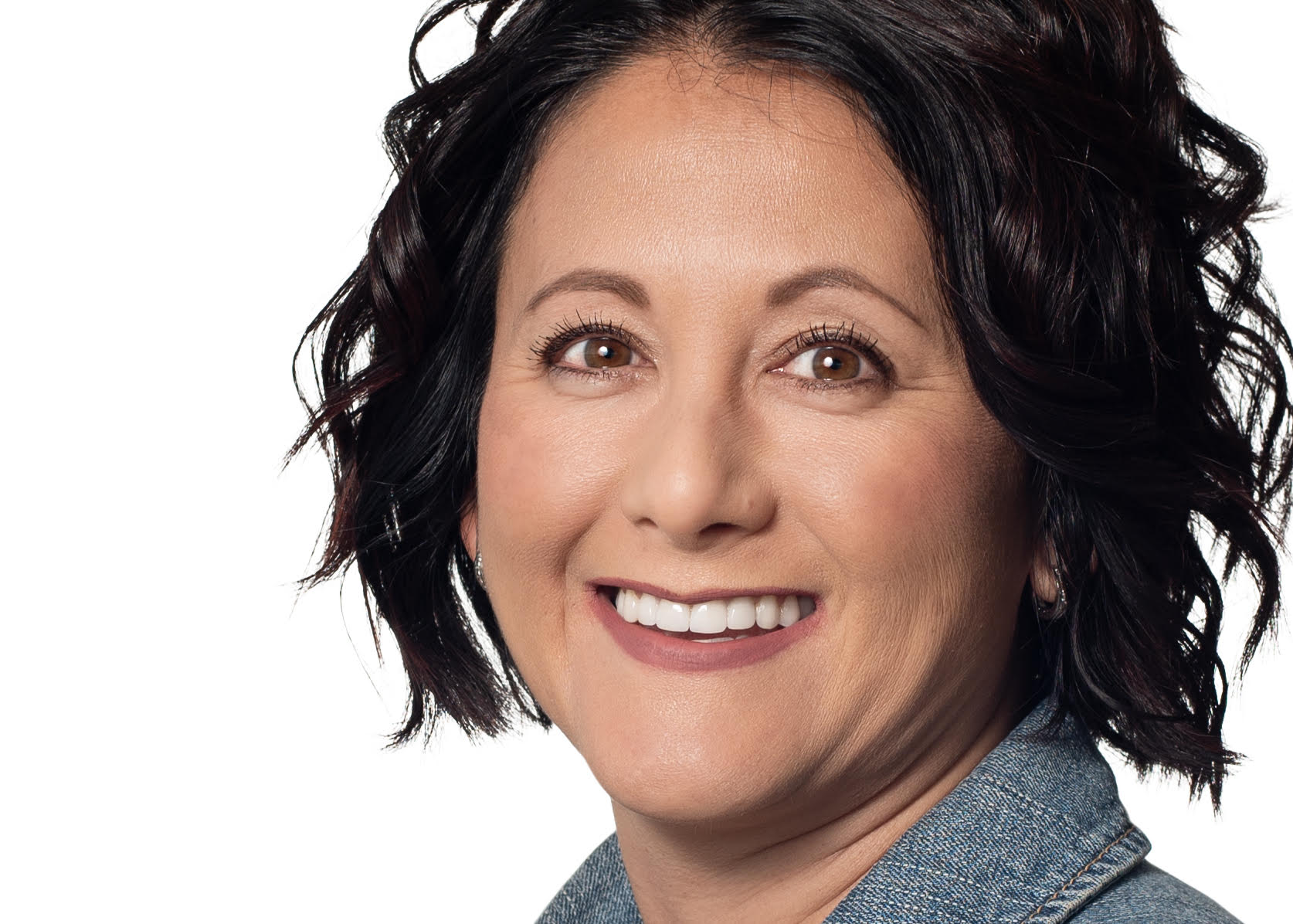 Pam has a BSW and brings 21 years of experience in the field of Social Work. She currently works in the non profit sector for an organization that provides direct service as well as advocacy for the senior population in Fort McMurray/Regional Municipality of Wood Buffalo (RMWB), which is located in northern Alberta. Pam facilitated the creation of the Coordinated Community Response to Elder Abuse in the RMWB, and continues to be a champion of elder abuse awareness and prevention. She is the Vice Chair of the Alberta Elder Abuse Awareness Council (AEAAC) and also sits on the Advisory Committee on Aging (ACOA), which is city council appointed committee that focuses on Age-Friendly initiatives.

Meghan Derkach, Vernon, British Columbia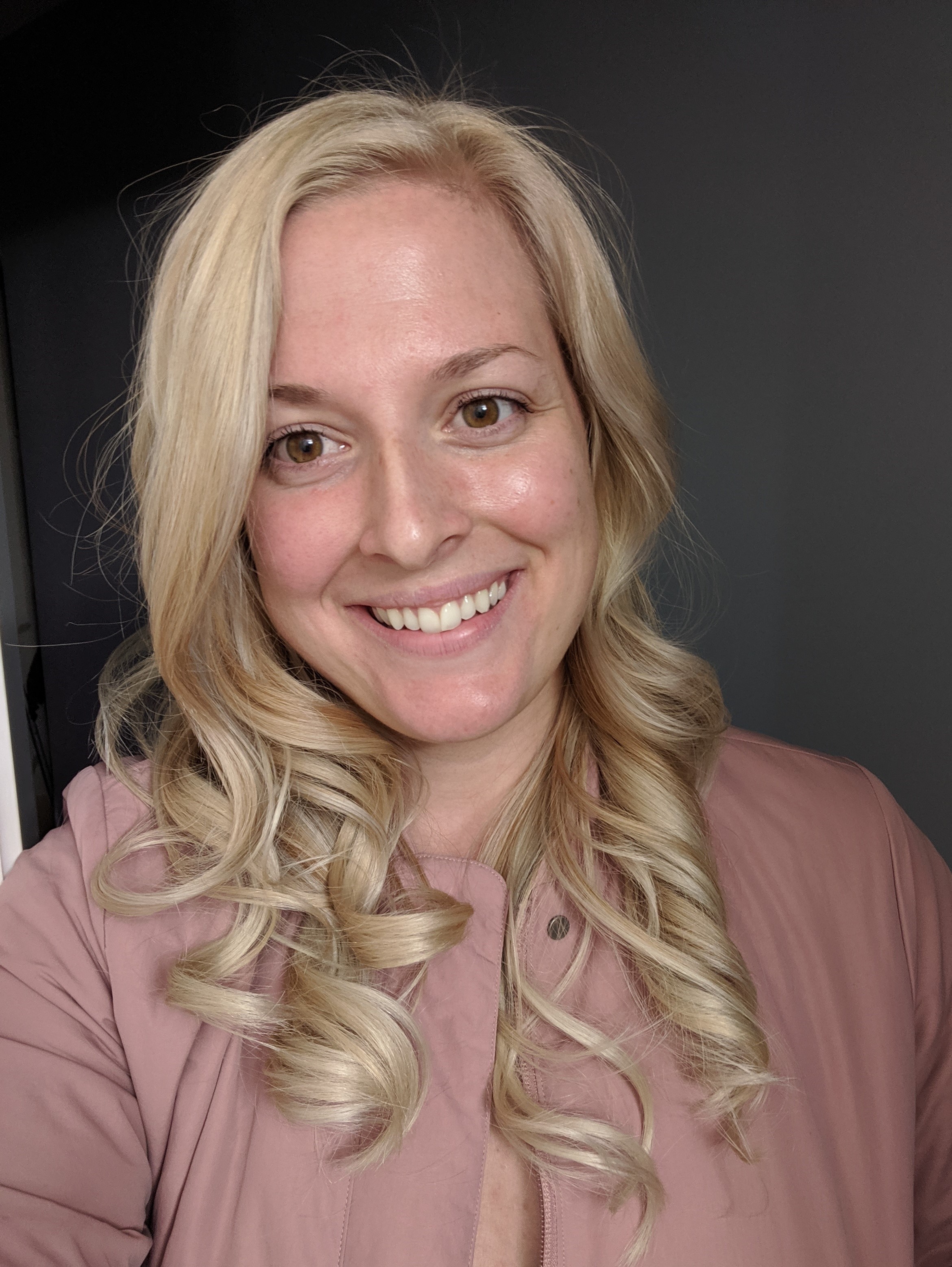 Meghan completed her BSW with a Specialization in Aging in 2014. She is passionate about working with the aging community, specifically in promoting healthy aging. Meghan believes it's imperative to support older people in retaining their autonomy and health at all levels of government. Meghan has worked at Seniors Outreach Resource Centre (SORC) since 2014 addressing mental, physical, environmental, and social factors affecting vulnerable older adults. She was simultaneously employed with Kelowna Women's Shelter where she learned first-hand about abuse and the lack of knowledge, support, and policy surrounding the aging population. Meghan now works at SORC applying for grants, constructing awareness articles, and most recently generated an organizational policy manual with updated constitution and bylaws. Meghan is very excited to have the opportunity to be a part of a large-scale initiative of addressing elder abuse through provincial/territorial and national policy development and believe it is vital to protect older persons so they can age safely with dignity and respect.


Andrew Elinesky, Toronto, Ontario

Andrew is currently Treasurer of the Board
An accountant by training, Andrew brings financial, senior leadership experience and broad-based corporate and commercial knowledge. As an active leader in establishing long-term strategies and the execution of supporting initiatives, he is a trusted project manager in both international and domestic settings, with an interest in governance. Most recently, Andrew was Senior Vice President and Chief Financial Officer at a NYSE/TSX-listed public company. Andrew is a strong believer in advancing the rights and wellness of all, particularly older adults and looks forward to supporting the CNPEA.



Marta Hajek, Toronto, Ontario

As Executive Director for Elder Abuse Prevention Ontario, Marta has been working diligently with the Ontario government to build a stronger presence in the community; to advance the priorities of the ON Strategy and to build sustainable partnerships with agencies and other stakeholders. In the end, all EAPO strategic approaches aim towards improving the quality of life, for the most vulnerable Canadians, helping build community capacity to address the growing complexity of needs of vulnerable at-risk older adults or providing supports to their families and caregivers. Marta is currently serving her 3rd term appointment to the Ontario Securities Commission's Senior Experts Advisory Committee.

Kelly Heisz, St.John's, Newfoundland and Labrador

Kelly is the Executive Director of SeniorsNL. She is a Graduate of Memorial University with a Bachelor of Arts and Bachelor of Education. Her career for the past 25 years has been concentrated in the non-profit sector, focusing on community engagement and capacity building that affect change at the grass-roots level regarding quality of life and well-being for all citizens. SeniorsNL has been a lead organization in working on issues impacting seniors, utilizing hundreds of volunteers, all levels of community partners to do this. The Network for the Prevention of Elder Abuse is one of the crowning achievements of the organization.

Sandra Hirst, Calgary, Alberta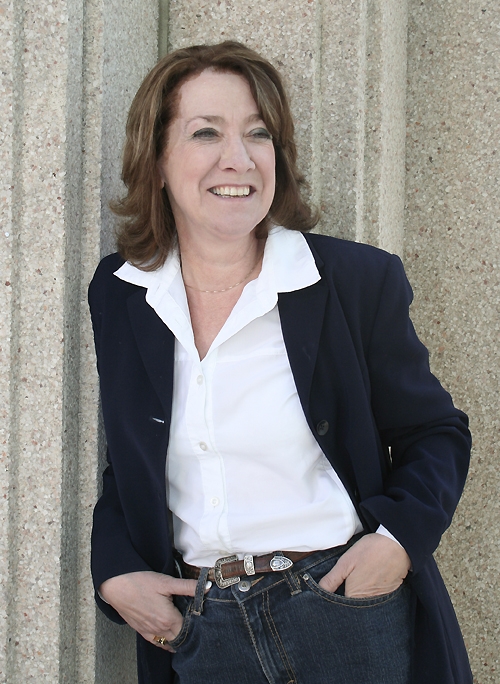 Sandra P. Hirst RN, PhD, GNC(C) has held a number of leadership positions in gerontology including president of the Canadian Gerontological Nursing Association; president of the Canadian Association on Gerontology, and president of the Alberta Association of Gerontology. Sandra has completed a three-year appointment from the Prime Minister to sit on the National Seniors Council. She currently sits on the Board of the IFA. Her areas of research and related scholarship focus on abuse and neglect of older adults, and the experiences of older adults who reside in long term care facilities. In 2012, she received the Jeanne Mance Award from the Canadian Nurses Association, the highest honour that a registered nurse can receive from her peers.

Yogeeta Jhodhan, Brampton, Ontario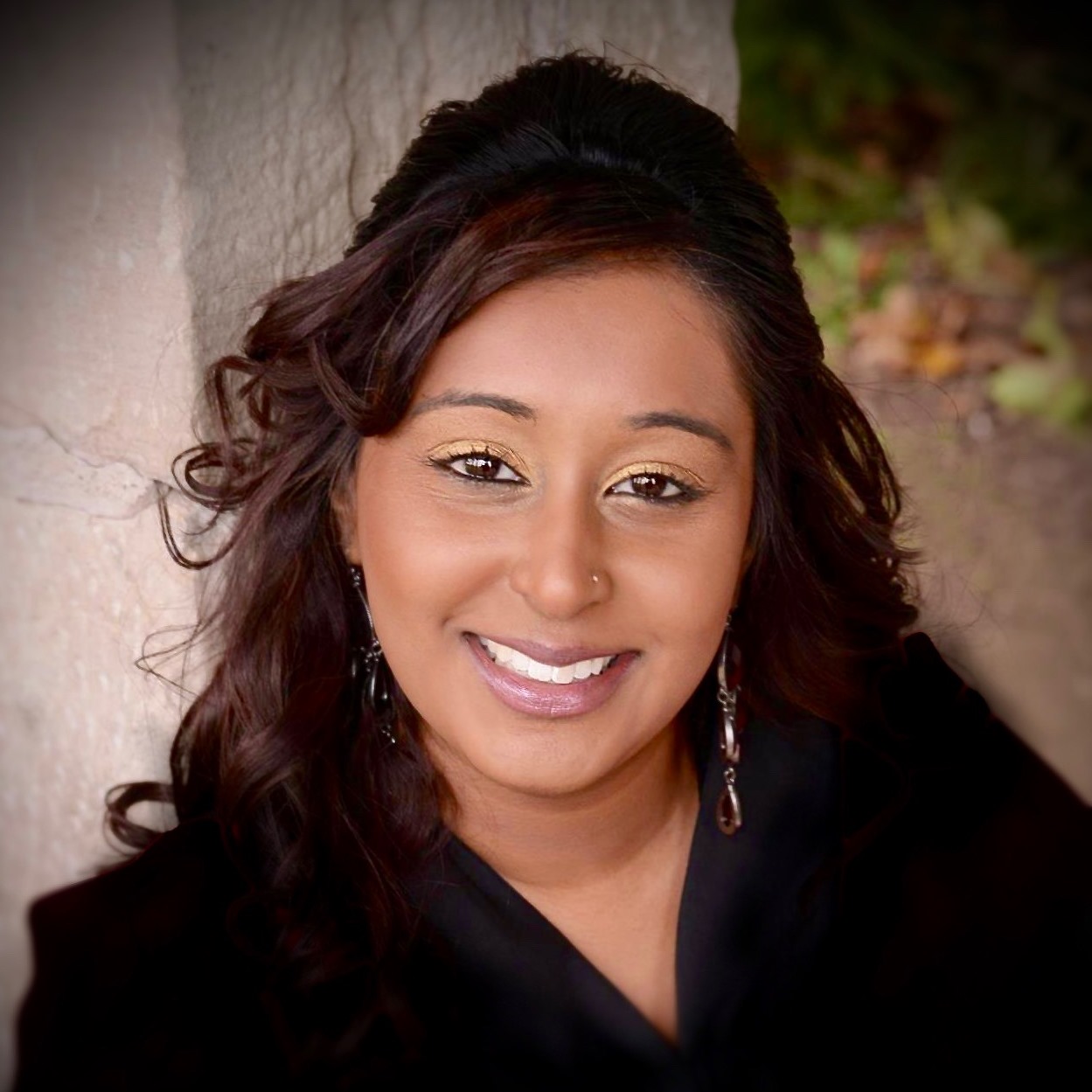 Yogeeta Jhodhan always knew she was destined to make a difference. She's accomplished a great deal for her age and is already considered a highly-regarded member of her community.
In 2009, Yogeeta founded a non-profit organization, Candles of Hope, which has raised over $45,000 for the Canadian Cancer Society. Yogeeta and the volunteer team also positively impact their community by serving meals to the homeless in downtown Toronto & Peel Region and collecting toys and clothing during Christmas for the Children's Aid Society and Peel Shelters. On top of her charity work and full-time job, Yogeeta is involved in a number of organizations in the Peel/Dufferin/Orangeville Region: LHIN, Flower City (Senior Groups), Brampton Seniors Council, CARP, Temple- president, Community Emcee for local churches & temples, Caledon 55+ networking, PEAPN member, Member of Paramedic Dufferin-Peel, Support William Oslers Brampton Civic Hospital, Peel Memorial, and Headwater Hospital. Part-time Professor at the University of Guelph-Humber and a part of the faculty of Health Science. Academically, she obtained her Personal Support Worker diploma back in 2009, followed by an RPN designation from George Brown College, a double degree in Psychology and Adult Development, and a Masters. As if balancing her heavy workload with her responsibilities isn't enough, she continues to volunteer in her community and further her education in her Ph.D. In 2012, she was one of 60,000 Canadians honored with a commemorative Diamond Jubilee Medal for outstanding community service and contributions. She was awarded both in 2018 & 2019 -International Woman's Month in Peel Region. On top of these prestigious awards, she has been featured on Cityline T.V and Rogers TV Dufferin-Life and continues to focus her efforts on helping those around her, and the City of Brampton- Junction Community recently awarded her an Award -Community Impact & Leadership for 2019- for community work in Brampton Ontario. Yogeeta is currently a Clinical Director for Multicultural Home Health Care and supports all cultures and ages that need support in our communities.
Jean François Kozak, North Vancouver, British Columbia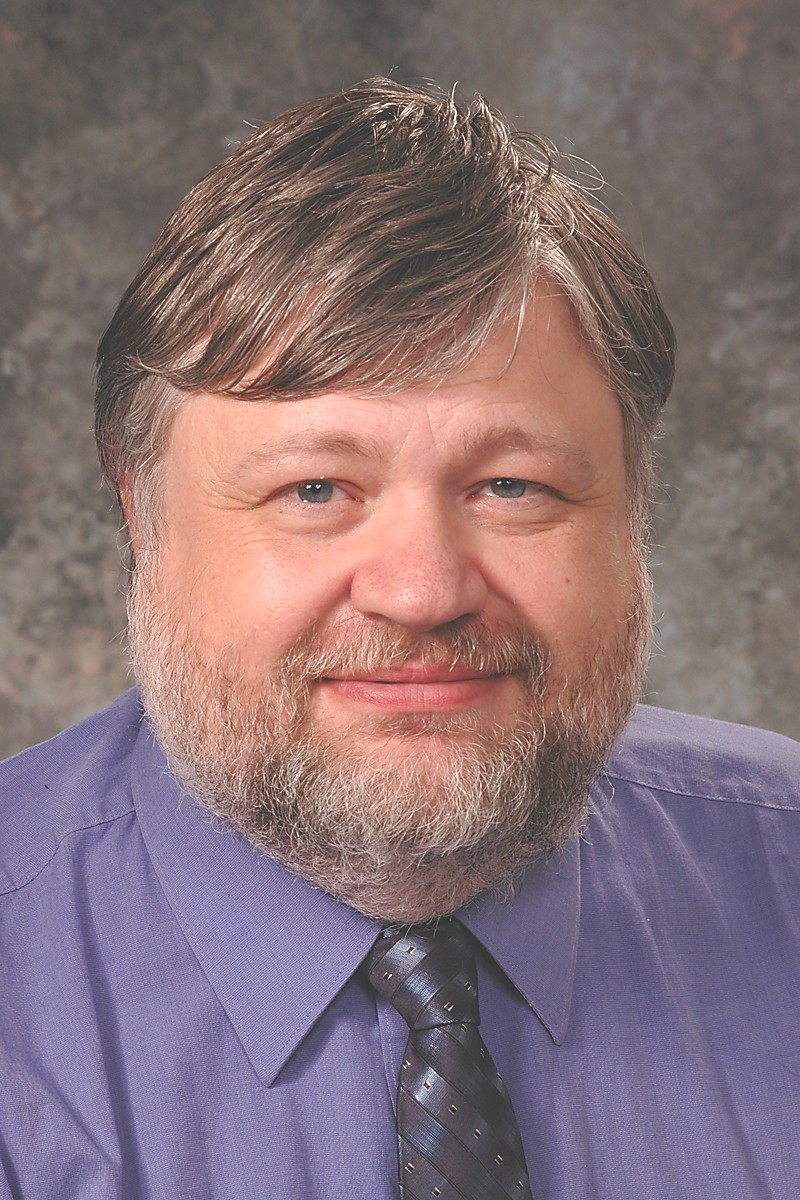 Jean François is the past Director of Research for PHC's Primary Care of the Elderly Research Group in the Department of Family and Community Medicine; the Centre for Healthy Aging at Providence; and VP Medical and Academic Affairs at SCO Health Services. His research has been in areas such as abuse and neglect; dementia; development of clinical decision algorithms for the management of frail elderly; and the evaluation of primary care health service models for geriatrics. Jean François is one of the co-editors of the CAG book Abuse and neglect of older Canadians: Strategies for change, as well as the highly successful APL project (Abuse and Neglect in LTC). He is the past recipient of the Canadian Association of Gerontology's Award for Contribution to Canadian Gerontology and is currently with the PHC Department of Family and Community Medicine (and affiliated with the UBC School of Population and Public Health).


Denise Lemire, Orléans, Ontario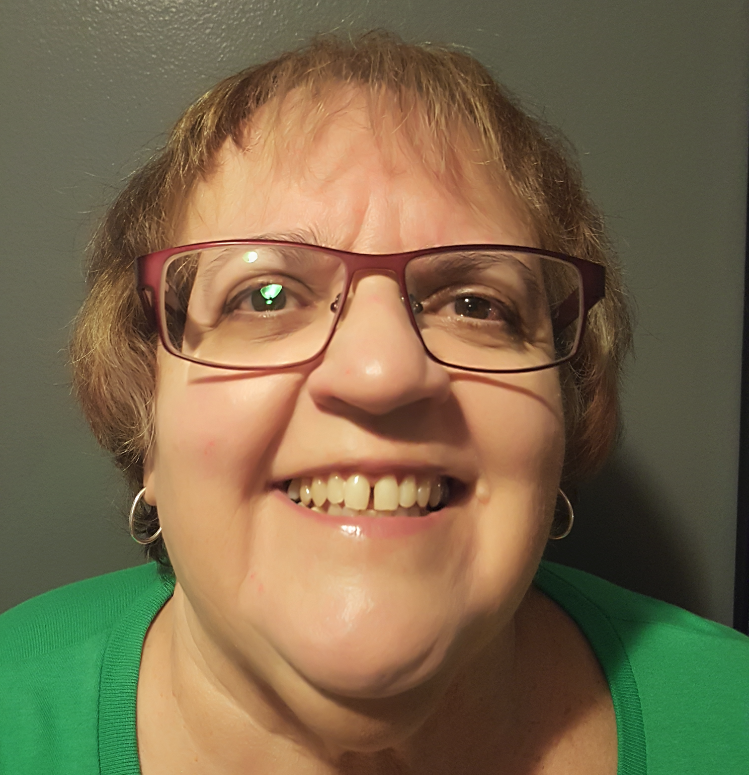 Denise holds a Masters degree in Sociology from the University of Ottawa. Denise has led and completed many research projects in the fields of health, social services, and education. For the last 30 years, Denise has been active in the world of francophonie, as a researcher, consultant, E.D., Board member, and volunteer at large. For the last 16 years, Denise has managed grants from several organizations. From April 2015 to February 2018, Denise was the Executive Director of the Federation of French-speaking elders and retirees of Ontario (Fédération des aînés et retraités francophones de l'Ontario - FARFO). Denise has co-coordinated the 2017 Older Adults Summit (Sommet des aînés 2017) with FAAFC (Fédération des aînées et aînés francophones du Canada); managed 5 workshops on Elder Abuse across Ontario; participated to the development of a provincial network of french-speaking elder abuse stakeholders in 2019. She is presently Secretary-Treasurer on the Board of Directors of the Association of Individual Members of FARFO (AMI-FARFO).


Kathy Majowski, West Saint Paul, Manitoba

Kathy is currently Chair of the Board
Kathy is a degree-prepared nurse who began her career in health care in 1999. In that time she has worked in various roles, including nurse, support worker, staff educator, clinical and classroom instructor, educational program developer, community case coordinator, and subject matter expert. Kathy's career in nursing has included experience in acute and long-term care facilities, as well as work in a northern Manitoban community where the nursing station functioned as both a clinic and trauma stabilization centre. Her commitment to health care and willingness to take on responsibilities that went beyond bedside nursing has helped Kathy develop skills that include curriculum development and delivery, building new and improving existing organizational policies/procedures, and proficiency with computer programs dedicated to presentation, design, and data tracking. Although caring for seniors has always been a part of Kathy's career, her role as the Staff Educator in a long-term care facility brought her a greater awareness of some of the issues that seniors face, and prompted her to seek out a role with the CNPEA.


Lisa Manuel, Toronto, Ontario


Lisa has been working in the social services field for over 25 years. Her first and continuing passion is working with seniors. She has worked in a variety of capacities as a staff person doing outreach and providing counselling supports to older people experiencing abuse. She has also worked as a manager supporting a team who provides prevention and intervention supports in this area, developing new programming such as an elder abuse consultation team and a safe haven for older people experiencing abuse (Pat's Place). Lisa is interested in deepening connections between the domestic violence and elder abuse fields and has worked at this intersection as a manager. As a trained researcher, she has participated on several research initiatives in elder abuse. As a senior Director of programs, she has a solid experience interacting with government officials and elected MPPs to advocate for the need for a comprehensive funded approach to working with community dwelling older adults who experience abuse.


Wanda Roberts, Yellowknife, Northwest Territories

Wanda has dedicated her 24-year nursing career to the care of older adults. She started her nursing career in long-term care, with the intent of moving to a different area of nursing once she acquired some experience. She quickly learned that her "starter job" as a nurse was her passion, and she remained working in long-term care for 15 years. Wanda has been in her current position as Senior Instructor for the Personal Support Worker program at Aurora College for the past 10 years. She believes she can make a difference in quality of care for elders, which fuels her desire to continue teaching. In the past several years, she has volunteered for the NWT Seniors' Society, educating northerners about Elder abuse, is an active member of the NWT Network for the Prevention of Elder Abuse, and participates on various committees dedicated to improving quality of life for older adults.
Kate Schroeder, Brandon, Manitoba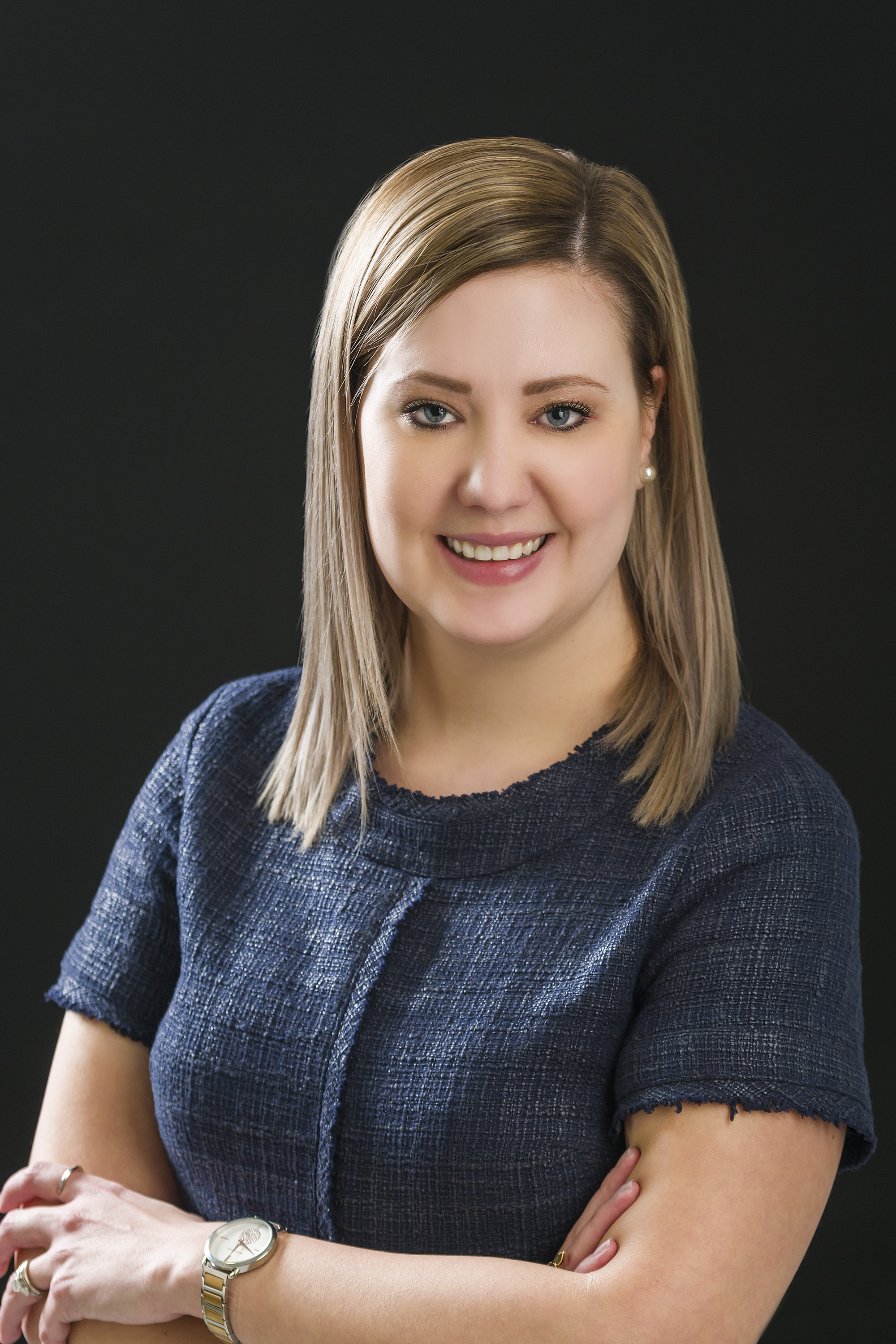 Kate is Compliance Manager at Investors Group. She sits on the Senior and Vulnerable Client working group whose mandate is to provide guidance for the Advisor network and for client-facing departments on how to assist and support senior and vulnerable clients and victims of financial abuse. Kate also chairs the Senior and Vulnerable Client Escalation group which provides real-time advice to high-risk situations with the ultimate goal of protecting those clients from initial or further financial harm. Kate is interested in furthering industry knowledge and best practices on supporting seniors, vulnerable clients, and victims of financial abuse. She recently attended the National Seniors Council roundtable which brought together a variety of industry experts to discuss best practices and further requirements to adequately protect seniors from financial harm. Kate has also attended multiple sessions as an industry expert participant at the Investment Industry Association of Canada (IIAC) to discuss and promote best practices on dealing with the senior and vulnerable client demographic.


Elizabeth Sharma, St Albert, Alberta

Elizabeth has been a nurse for 32 years and has focused on the care of older adults for most of her career. Her most recent work includes geriatric medicine, geriatric psychiatry and Emergency nursing. Elizabeth recently provided support to the SPP (Senior Protection Partnership) team in Edmonton. She has also provided support to private sector assisted living sites as an educator, in development of policy and procedure, quality assurance and mentoring of nursing staff groups. She is certified in geriatric nursing by the Canadian Nurses Association (CNA) and is always looking for ongoing education opportunities.

Chelsea Skanes, London, Ontario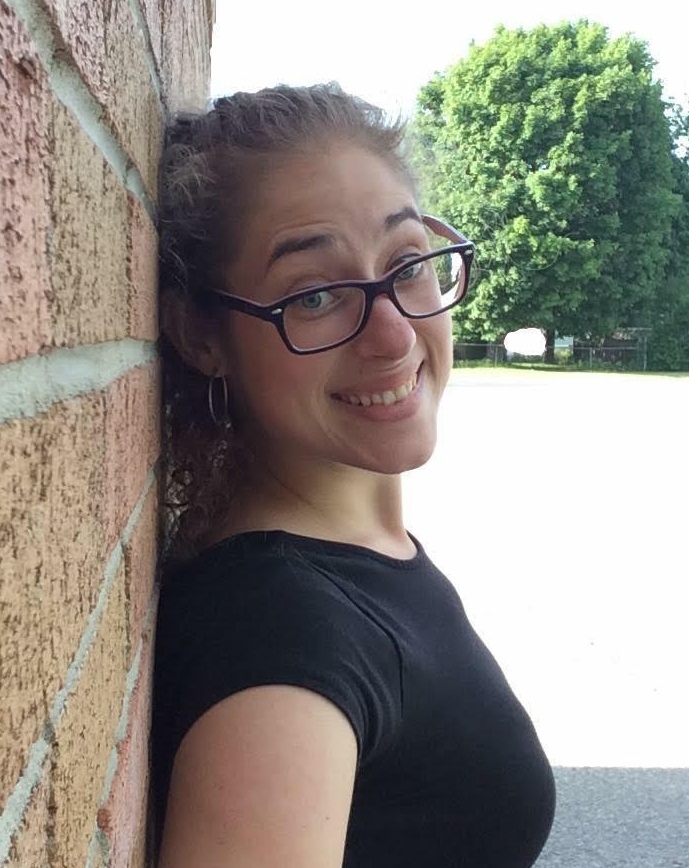 Chelsea Skanes holds a BSW from Memorial University of Newfoundland and Labrador and a Certificate in Gerontology from Fanshawe College. She currently works as a housing systems navigator for a homeless prevention program in London, Ontario and has worked in long term care residences, research assistance, and resource development. Chelsea sits on her faith community's Affirm committee, helping to promote diversity and inclusion particularly for LGBTQIA+ persons. She has a particular interest in LGBTQIA+ older adults, mental health, and older adult sexual education.


Weiguo Zhang, Mississauga, Ontario

Weiguo is a social demographer who received his Ph.D. in Development Studies at the Institute of Social Studies, The Hague, The Netherlands, in 1998. From 1997 to 2000, he worked as a lecturer and social scientist at the Post-Graduate Diploma Program in Population and Sustainable Development, sponsored by the United Nations Population Fund, at the University of Botswana. Weiguo has been conducting research on aging and care in China in the past 10 years, and has recently started to engage in research and community service on Chinese immigrants in Canada. His research on elder abuse among Chinese immigrant families, using a participatory action research, together with Chinese senior associations and service providers in Mississauga can bridge local communities, service providers, research institutions, and policy makers in addressing research and practice on understanding and preventing mistreatment of older adults.



Honorary member
Elizabeth Podnieks, Toronto, Ontario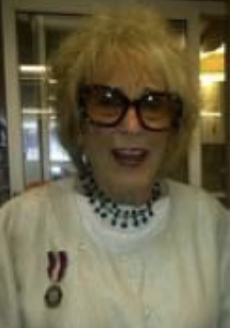 Elizabeth is one of the founding members of three key organizations in this area: Ontario Network for the Prevention of Elder Abuse (ONPEA), CNPEA~RCPMTA, and the International Network for the Prevention of Elder Abuse (INPEA). She has served on the Executive for all three bodies and has actively promoted the value of Networks at all levels.
She was the architect of World Elder Abuse Awareness Day (WEAAD) in 2003 and Chair of the WEAAD Steering Committee.
For nearly a quarter century, Elizabeth has conducted research and published extensively in the area of abuse and neglect, as well as having supported the efforts of others. She has presented at numerous conferences, workshops, scientific and educational meetings at both the national and international level.
She received the Order of Canada for her work in the area of abuse prevention, including the first Canadian incidence study in 1989. On June 14th, 2012, she also received the Queen Elizabeth II Golden Jubilee Medal in recognition of her lifetime commitment and efforts. Elizabeth was recently elected honorary director of the National Committee for the Prevention of Elder Abuse. (United States)
She has been the source of passion and imagination on numerous initiatives in this area. She generated the project "World Elder Abuse Awareness Day (WEAAD) in Cyberspace" working with national and international partners to harness social media in raising awareness of senior abuse.
Elizabeth received the National Adult Protective Services Association (NAPSA) National Rosalie Wolf Award 2013 and the International Network for the Prevention of Elder Abuse (INPEA)International Rosalie Wolf Award for 2013, becoming the first person to be the recipient of two Rosalie Wolf awards in the same year.
Strategic Objectives for 2019-2024
Since the launch of the Hub in 2015, CNPEA's membership and reach increased by 35%, and CNPEA continues to ensure that projects and tools being developed are not lost, due to lack of dissemination or isolation. We also continue to build relationships with stakeholders, governments, and organizations, across sectors and disciplines to support our strategic goals. Over the past few years, CNPEA has also led projects on family violence and access to justice for older victims of sexual assault.
In order to support the Network's expansion and CNPEA's growth as a leader in knowledge exchange on elder abuse prevention and intervention in Canada and internationally, the Board of Directors has developed a new Strategic Planning for 2019-2024. This document presents the main pillars of this plan.

Knowledge Sharing Project (2013-2016)
The CNPEA Knowledge Sharing Project was a three-year initiative to support the exchange of ideas and resources among key stakeholders who are working to prevent and respond to elder abuse in Canada. Key goals of the Knowledge Sharing Project:
Create mechanisms for sharing information about promising approaches in elder abuse prevention and response. This website exists to realize that goal. It is a national electronic hub for connecting service providers and seniors' organizations. The hub serves as a central point of contact for elder abuse information and resources across Canada.


Increase the capacity of organizations and networks to prevent and respond to cases of elder abuse, by

facilitating access to reliable information and key resources
connecting stakeholders to each other through the hub

Welcome to www.cnpea.ca,
the Knowledge-Sharing Hub!


What is it?
A user-friendly website, informed by the expertise of CNPEA members. The content of this site is curated for and provided by elder abuse stakeholders from across the country.


An interactive way to connect and collaborate with your peers and with experts, to share and find recent resources, and to blog about your views.


A national platform - ideal to disseminate your research to a diverse audience.


An overview of available resources, publications, research and promising projects for community members and stakeholders involved in a variety of sectors and disciplines.


A source of information for elders in need.


Find it all here.


Explore the Hub...
1-Read:
Browse our blog and resources. You can consult them by chronological order or by using the "Browse by Tag" option at the top right-hand corner of the page.


2- Be part of the community:
Become a member (it's free) and stay informed of the latest news via our monthly newsletter

3- Share your views

4- Provide feedback
Use the "Feedback/Ideas" red tab on the left-hand side of your screen to let us know about your experience
The Knowledge-Sharing Hub was funded by the Government of Canada's New Horizons for Seniors Program (2013-2016).