Brochures and Factsheets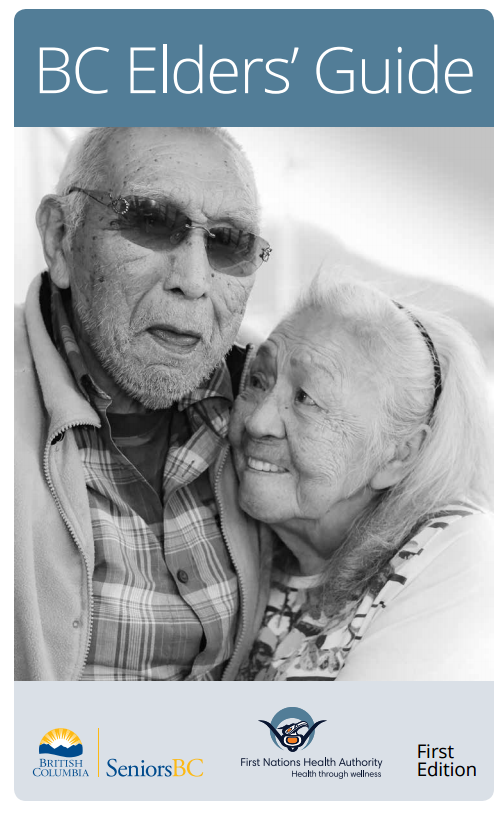 "The purpose of the Guide is to make sure that Elders, their families, and caregivers have access to information about the programs, services, and resources they need. Elders play a pivotal role in the health and wellness of our communities. Elders are sought out for guidance and advice. Today, it is more important than ever that Elders are supported to live long and healthy lives and to provide guidance and support for the next generation.È

Source: Government of British Columbia

Related material: The BC Seniors' Guide, available in English, French, Chinese and Punjabi
"The Government of B.C. has developed an Information Kit to help older adults learn how to prevent abuse, recognize abuse when it happens, know how to respond and know where they can find assistance. These resources can also be used by organizations to host workshops or seminars to increase awareness about elder abuse in their communities."
You can download copies of the brochures in English, French, Traditional Chinese or Punjabi and view related materials at the link below:
Source: Protection from Elder Abuse and Neglect - Government of British Columbia
"In 2009, the The Centre for Research & Education on Violence against Women & Children was asked by the Public Health Agency of Canada to adapt the Ontario domestic violence public education campaign, Neighbours, Friends and Families for abuse of older adults. The Canadian Network for the Prevention of Elder Abuse as well as professionals and passionate advocates from all over the country contributed to the development of the materials through a highly collaborative process over a year long period. The resulting INR-NFF materials represent the very best collective thinking in Canada for public education on abuse and neglect of older adults."
What you can do when abuse or neglect happens.
How you can identify abuse and help older adults at risk.
What you can do to keep yourself safe from abuse.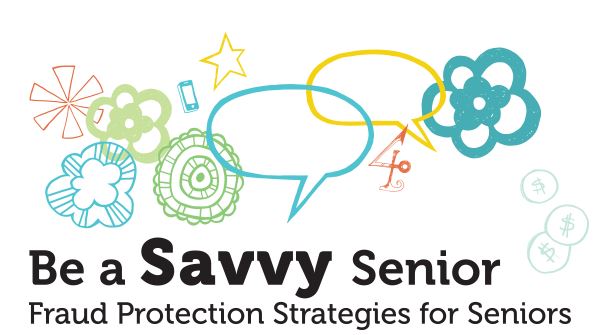 "Be a Savvy Senior is a series of educational tools from the Canadian Centre for Elder Law to help seniors protect themselves against fraud. The tools identify some of the most common scams con artists use these days to target seniors. The focus of the tools is to empower seniors to help protect themselves by identifying basic strategies people can use to respond to suspected fraud. The tools include: A bilingual fraud prevention calendar for the year 2014—available at select seniors centres across Canada; A series of fact sheets (English and French versions); and English and French languages videos."