Blog
Details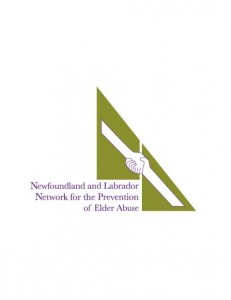 Interview with Elizabeth Siegel, NLNPEA Provincial Coordinator
CNPEA: Tell us about the Newfoundland and Labrador Network for the Prevention of Elder Abuse.
Elizabeth: Like any other elder abuse network, our mission is to support stakeholders in preventing elder abuse. One of the main things we do is connect members with resources and information. This includes publishing a quarterly newsletter that shares information on the work of our members and upcoming events through a membership list serve.
We host monthly public information sessions about elder abuse that feature guest speakers from broad backgrounds. We take a really wide-ranging and inclusive approach to elder abuse topics. Sometimes the presenters will speak to directly related elder abuse topics such as indicators of abuse. Other times the presentations will be on more nuanced issues, such as over medication as an abuse tactic.
We are located in the capital, St. John, and host most of our information sessions in the city. Any stakeholder can join our meetings via webinar or teleconference. This gives the opportunity for everybody across the province to participate.
CNPEA: What strategies does your network use to engage stakeholders?
Elizabeth: We try to do a cross section of activities because what would interest a senior can be very different from what would appeal to a service provider. One way we do this is by rotating our monthly meetings to appeal to various audiences.
We also deliberately partner with a wide range of organizational members, from business, Aboriginal organizations, and government, to community centres. Before we go into a community we make sure we have partnerships in place. This can be extremely helpful in engaging community, and even the small things like booking a room. Organizational members are really invaluable.
CNPEA: Tell us about some of your key partners.
Elizabeth: As we are an initiative of the Seniors Resource Centre of Newfoundland and Labrador, we are very connected with their other programming, such as their peer support volunteer program, which provides volunteers with training to do public awareness education and to be the go-to person in the community if seniors need help. It's a neat way to engage communities and seniors we otherwise would not geographically be able to reach.
We have arranged training opportunities such as Neighbourhood, Friends and Families, which was really well received.
CNPEA: What are some of the key challenges you come across?
Elizabeth: Although public awareness of elder abuse has really grown in the last decade, people are not personalizing it and bringing it home. For example, in our work people often say "oh there is no elder abuse in my community." But when we start doing a presentation and give examples of what abuse can look like—such as a family member opening and controlling a seniors mail—we see seniors start to nod their heads. I think people focus on physical abuse and may need more help identifying the other types of abuse and neglect that seniors may be experiencing.
CNPEA: What advice would you give to other provinces or territories looking to form or strengthen their own network?
Elizabeth: Cast your membership net wide! Our membership has seniors, private business, care homes and so on. In being very diverse you access a lot of expertise. For instance, we have a number of bankers on our membership list who bring an expertise around financial abuse that has been tremendously helpful. So be creative in who you ask to join your Network.
We started as a committee back in the early 90's. We become a full fledged Network in the late 2000's upon receiving New Horizons for Seniors funding. The reason we decided to grow into a Network was that eventually there were so many members that we couldn't even fit around a table!
For more information check out their website.
Details
Le RCPMTA est à la recherche de candidat(e)s pour un poste de blogueur ou blogueuse et adjoint(e) aux communications bilingue, travaillant à temps complet, pour l'aider dans son travail relatif au Projet de partage des savoirs. Information disponible ici:
Details
The following resource is part of the Family Violence Initiative, funded by the RCMP. Find similar tools by searching for the FVIF tag or consult the list of available resources.
By Charmaine Spencer
Lawyer and research associate at the Simon Fraser University Gerontology Research Centre
On January 15, 2015, Statistics Canada released its newest report on family violence in Canada, including a special section on seniors. Using 2013 data, this report looks at violent criminal offences that come to the attention of police, where the accused person was a family member.
The report identifies important trends in family violence and counters several public misconceptions on violence against seniors. However, because the focus is on violence, it does not cover financial crimes against seniors by family or others, unless some form of violence occurred.
Dispelling some myths: In contrast to popular thinking, younger seniors may be more vulnerable to family violence than the older seniors are. The younger seniors are much more likely than older seniors to experience family violence reported to the police. Part of this may be that older women and men are much more likely to live alone.
The report also dispels another common belief that "seniors don't report". Statistics Canada notes violent incidents involving older adults are more likely to be reported to police, at least when compared to younger victims. This is a long time trend.
The good news: Seniors continue to have much lower rates of family violence than any other age group, and in particular, homicide of seniors continues to be rare.
The mixed news: The police-reported rate of family violence for senior women was 26% higher than the rate for senior men. This gap between the rates of family violence for older women and men is notably smaller than the gap observed between the sexes for younger victims.
Most of the family violence offences committed against seniors by family members (55%) were common assault. Most incidents (85%) involved the use of physical force (hitting, pushing, slapping) or threats. About one in six (15%) family violence incidents against senior victims involved a weapon.
A majority (61%) of senior victims of family violence did not sustain physical injuries, and most of those injuries required little or no medical attention (e.g., some first aid).
The bad news: The actual number of people aged 65 and over (8,900) who were the victims of a violent crime has increased from the 8,500 cases seen two years ago. As the number of seniors increases in Canada, the numbers of victims is likely to continue to increase.
Earlier Statistics Canada reports indicate that unlike trends in family-related murder-suicides overall, the rate of murder-suicides against seniors has been increasing since the early 1990s.
Details
Interview with Anh Ngo, Project volunteer, Vietnamese Women's Association of Toronto Family Services
CNPEA: Tell us about your project.
Anh: Preventing Abuse of Loving Seniors (PALS) was created in partnership with Vietnamese Women's Association of Toronto Family Services (VWAT), the Korean Canadian Women's Association (KCWA) Family and Social Services, and the Hong Fook Mental Health Association. It is a three-year project funded by the New Horizons for Seniors Program. PALS uses a peer-leadership model to connect with Vietnamese, Korean, Cantonese and Mandarin ethno-cultural communities to talk about elder abuse. We have used the peer-leadership model successfully in other circumstances, such as domestic violence in the community, and decided to expand to elder abuse.
We began this project by asking long-term volunteers with our agencies to share our interest in elder abuse prevention work. Traditionally, most of our project participants have been with older women. For us a unique part of this project is the number of older men participating. The span of the project over 3 years was helpful because it gave us time to build up volunteers and implement creative formats to talk about elder abuse.
We wanted to do something creative and make the programming more of a social gathering. In the past we have tried straight elder abuse educational workshops and people are less interested in this type of programming, especially with the perception that people can look up information online.
CNPEA: Can you tell us about the engagement strategies you used to engage each community—similarities and differences?
Anh: VWAT is the lead agency in the project, with each of the other project partners personalizing the material for their respective community. For example, a lot of Korean participants in our project come from a religious community and we have adapted the material to be relevant to their religious teachings. With the Hong Fook community group we worked with Mandarin and Cantonese speaking elders. In terms of history between these two linguistically unique communities there are a lot of class differences in terms of cultural history, immigration and other factors. We had to be mindful of these dynamics in terms of staging workshops and hosting events.
CNPEA: It is interesting how your project uses different mediums to engage seniors on elder abuse issues. How did these mediums come together and are there key strategies you can share?
Anh: In this project, we worked with seniors to identify different mediums that would appeal to them, including educational theatre, digital story telling and a photo book. We began this project by thinking about what we want to achieve as an output and in what way it will benefit seniors. Usually with these types of projects the output is a final report that is not that useful for the participants. We involved seniors quite heavily in the project planning process before even submitting a proposal.
Educational theater came up as a medium because a lot of participants at the VWAT group came from St. Christopher House, a theater group. We took the lead from the seniors in the group and worked on an elder abuse educational theater project to present at World Elder Abuse Awareness Day (WEAAD), June 15. The theater project was presented at WEAAD last June. It really showcased that senior participants had in depth experience and knowledge about elder abuse, and were able to promote positive problem solving for both the audience and themselves. All three agencies in the project participated in the World Elder Abuse Awareness Day event. Utilizing a theatrical performance, we were able to bring seniors possessing different languages and cultural backgrounds together to explore the disturbing issues they face. The seniors provided their skills, talents and willingness to create a safe and healthy environment for themselves and other seniors in the community.
The infrastructure and group dynamics of the KCWA group were great for doing a photo book project. The Hong Fook group is still working on their project and is creating an exciting video in Cantonese and Mandarin titled Living with Dignity of Aging.
CNPEA: What else would you like to share about your project—any other key learning's?
Anh: Across all the work that we do there is an investment in the actual participants and the key peer leaders. A lot of other projects are asking us how we are engaging ethno-cultural communities, and the answer is that it is a really slow community development process. We have had relationships with our key peer leaders for years. Also, having a conversation with seniors about what type of programming they would like to see and aligning their vision with the funding agreement. It really helps with buy-in and honours community wishes for programming.
Along side community development work, we can't do half of the work we do without partners. Community organizations are always struggling with smaller and smaller pots of funding and developing relationships is really key. However, it is very challenging for us when we provide training and staff capacity building for project workers in different agencies. As we are pursuing additional funding to move the project forward with our community partners and engaging seniors at a more detailed level to recognize abuse in their own networks, we need more support for the lead agency to monitor how the project is going in different agencies. This is a lot of work and we didn't get more training or admin dollar for this part.
More information on the project can be found on the KCWA website.