"WHO with partners conducted a study in order to develop a strategy to prevent elder abuse within the primary health care (PHC) context. The study consisted of a qualitative research project in eight participating countries focused on testing questions originally devised by researchers in Montreal. These questions were aimed at raising awareness among PHC professionals of the issue of elder abuse."
Source: http://www.who.int/ageing/publications/elder_abuse2008/en/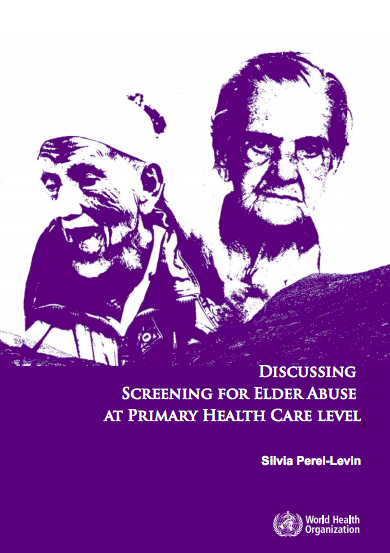 "This paper presents a critical review of the literature, discusses what is needed in order to advance knowledge by primary health care workers about elder abuse and makes recommendations about detection as a first step for the management and prevention of elder abuse."
Source: World Health Organization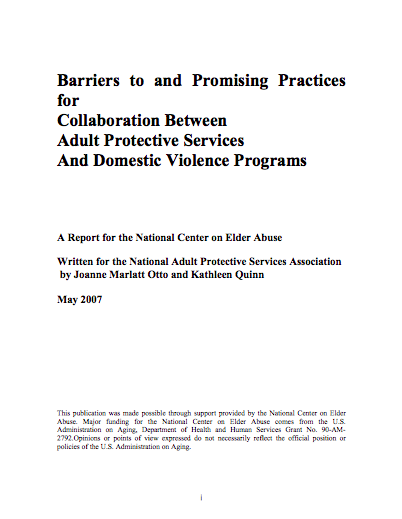 A Report for the National Center on Elder Abuse (USA) Written for the National Adult Protective Services Association by Joanne Marlatt Otto and Kathleen Quinn.
This project provides a snapshot on 'promising approaches' in the prevention of abuse/neglect of older adults in community settings in Canada. It is drawn from a literature review, stakeholder information, analysis of approaches, and framework development.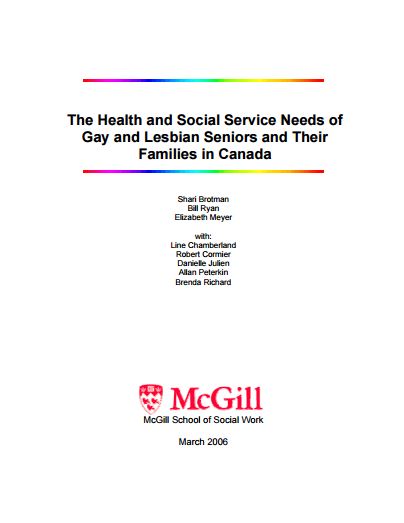 ©Shari Brotman McGill University School of Social Work March 2006