"Last year, the City of Vancouver Seniors' Advisory Committee initiated a special project to investigate the causes and consequences of social isolation and loneliness among seniors in Vancouver, and what the City of Vancouver and other stakeholders can do to help reduce or prevent these problems.
We have now completed our report, which includes 23 recommendations based on a detailed literature review and the insights of over 200 service providers in the Vancouver area. The report has been shared with City Council, and staffis currently reviewing it to advise Council on potential next steps."
A brochure for service providers also accompanies the report.

Source: Vancouver Seniors Advisory Committee
The following is part of our project "Increasing Access to Justice for Older Adult Victims of Sexual Assault: A Capacity Building Approach", funded by the Justice Canada Victims Fund.Learn more about this project or consult the full list of resources
Isabel Grant and Janine Benedet, Professors, Peter A. Allard School of Law, Universityof British Columbia.

This article examines sexual violence against older women, a problem that has been largely hidden from view in the societal and legal discussion of sexual assault. The article identifies a significant disconnect between the social science description of sexual assault against older women, on the one hand, and the available case law, on the other.

Source: McGill Law Journal
(Content made available by the authors)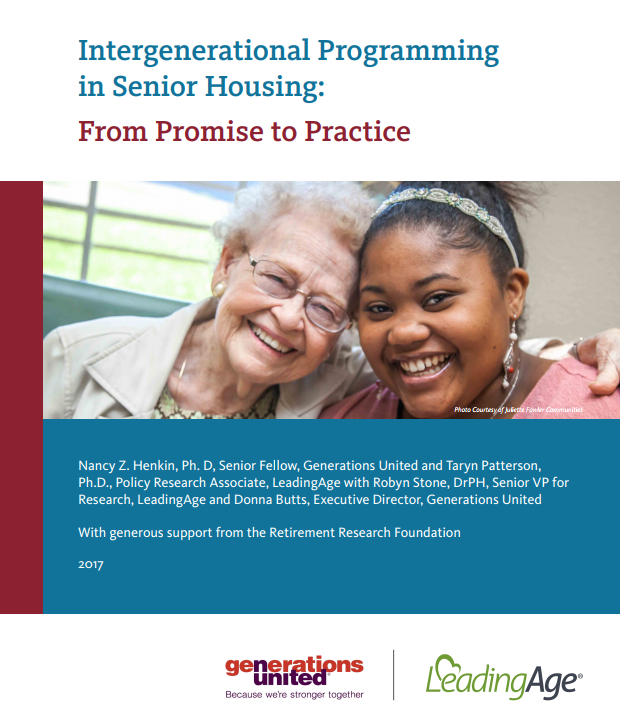 ''There is a growing interest among senior housing providers in intergenerational programming as a vehicle for connecting residents to the broader community, enhancing well-being for both youth and older adults, reducing ageism, and preparing an aging workforce.
This report describes the findings from a year –long study on the nature and extent of intergenerational programming in senior housing that was conducted by Generations United and LeadingAge, with support from the Retirement Research Foundation. The following implementation issues were explored:
1. Motivations for engaging in intergenerational activities and perceived benefits;
2. Partnerships;
3. Staffing;
4. Participant Engagement;
5. Activities;
6. Evaluation; and
7. Funding/Sustainability.

The report also highlights challenges and effective strategies for overcoming barriers, and identifies technical assistance needs. Finally, it includes four "Spotlights" which focus on different ways providers can integrate multigenerational activities into senior housing.

Source: Generations United
''WHAT OLDER PEOPLE SAY ABOUT DISCRIMINATION AND HUMAN RIGHTS IN OLDER AGE: A consultation by the Global Alliance for the Rights of Older People.
In Our Own Words is a new report from the Global Alliance for the Rights of Older People (GAROP) in which older people talk about the ageism, discrimination and denial of human rights that they are subjected to in their everyday life."

Also available in French, Spanish, Russian,
Arabic, Chinese
Source: GAROP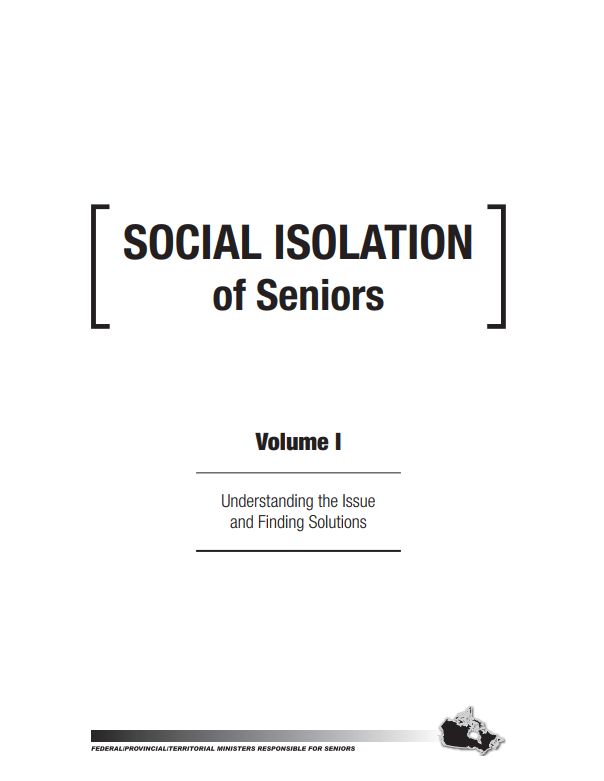 ''This volume is the first of two documents produced by the Forum of Federal/ Provincial/Territorial Ministers Responsible for Seniors to help organizations and individuals approach the social isolation of seniors. It updates and builds upon to Working Together for Seniors: A Toolkit to Promote Seniors' Social Integration in Community Services, Programs, and Policies (2007) also produced by the Forum.
The purpose of this volume is to:
raise awareness about social isolation among seniors
introduce some useful concepts related to social innovation
show how social innovation can help to address social isolation in Canadian communities through examples
A complementary document, Volume II: Ideas Exchange Event Toolkit presents tools to help individuals and organizations develop lasting community partnerships to reduce the social isolation of seniors.''
Source: Employment and Social Development Canada