Practice Tools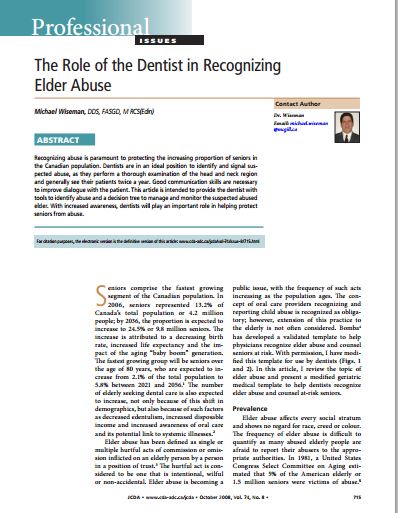 From the Canadian Dental Association, this article by Michael Wiseman, DDS, FASGD, M RCS(Edin) details how "dentists are in an ideal position to identify and signal suspected abuse, as they perform a thorough examination of the head and neck region and generally see their patients twice a year. Good communication skills are necessary to improve dialogue with the patient. This article is intended to provide the dentist with tools to identify abuse and a decision tree to manage and monitor the suspected abused elder. With increased awareness, dentists will play an important role in helping protect seniors from abuse."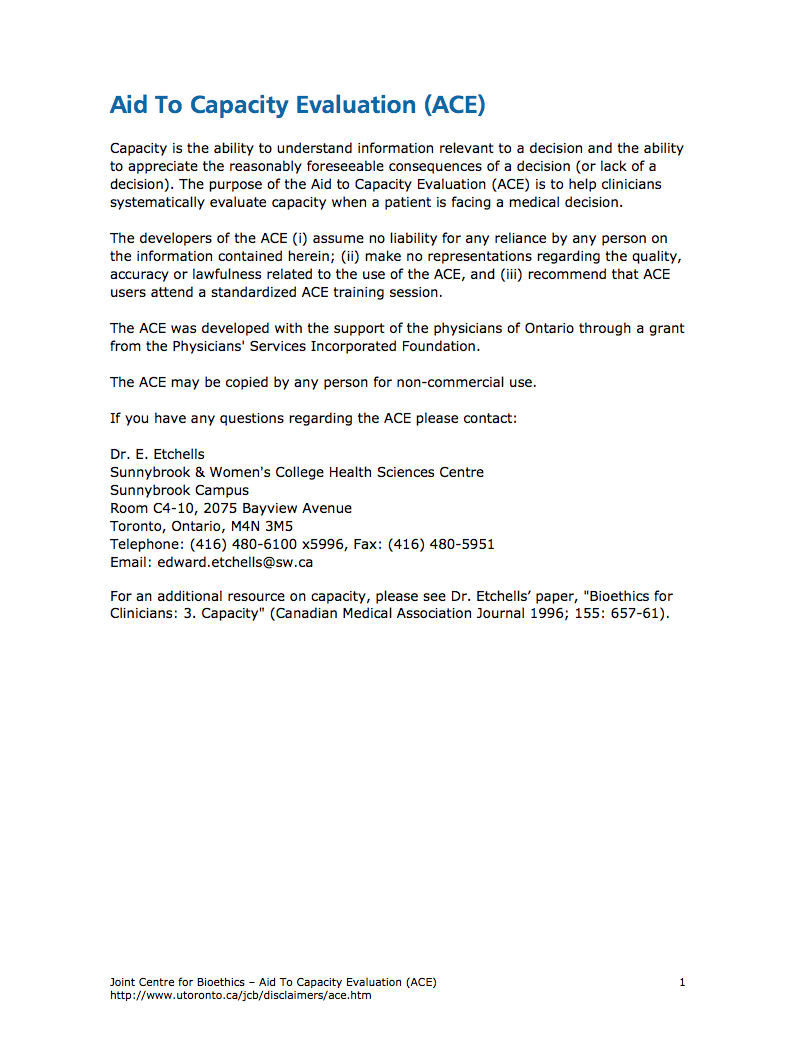 "Capacity is the ability to understand information relevant to a decision and the ability to appreciate the reasonably foreseeable consequences of a decision (or lack of a decision). The purpose of the Aid to Capacity Evaluation (ACE) is to help clinicians systematically evaluate capacity when a patient is facing a medical decision.
The developers of the ACE:
assume no liability for any reliance by any person on the information contained herein
make no representations regarding the quality, accuracy or lawfulness related to the use of the ACE
recommend that ACE users attend a standardized ACE training session
The ACE was developed with the support of the physicians of Ontario through a grant from the Physicians' Services Incorporated Foundation."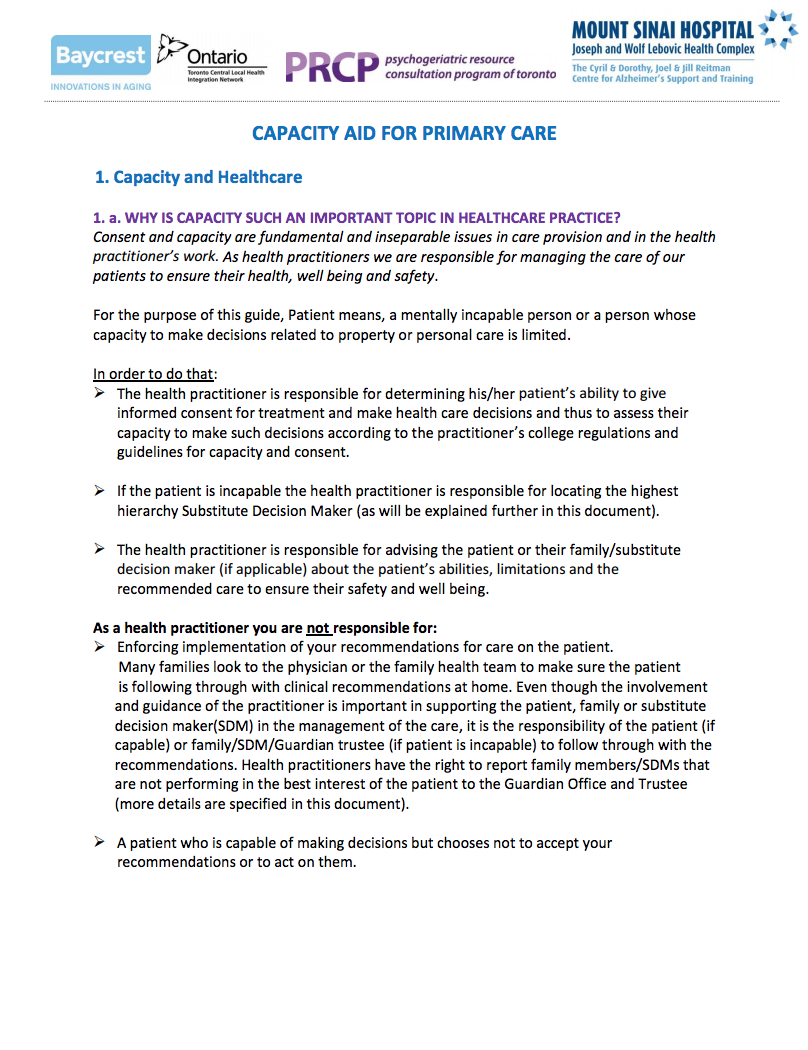 September 2008
Source: Mount Sinai Hospital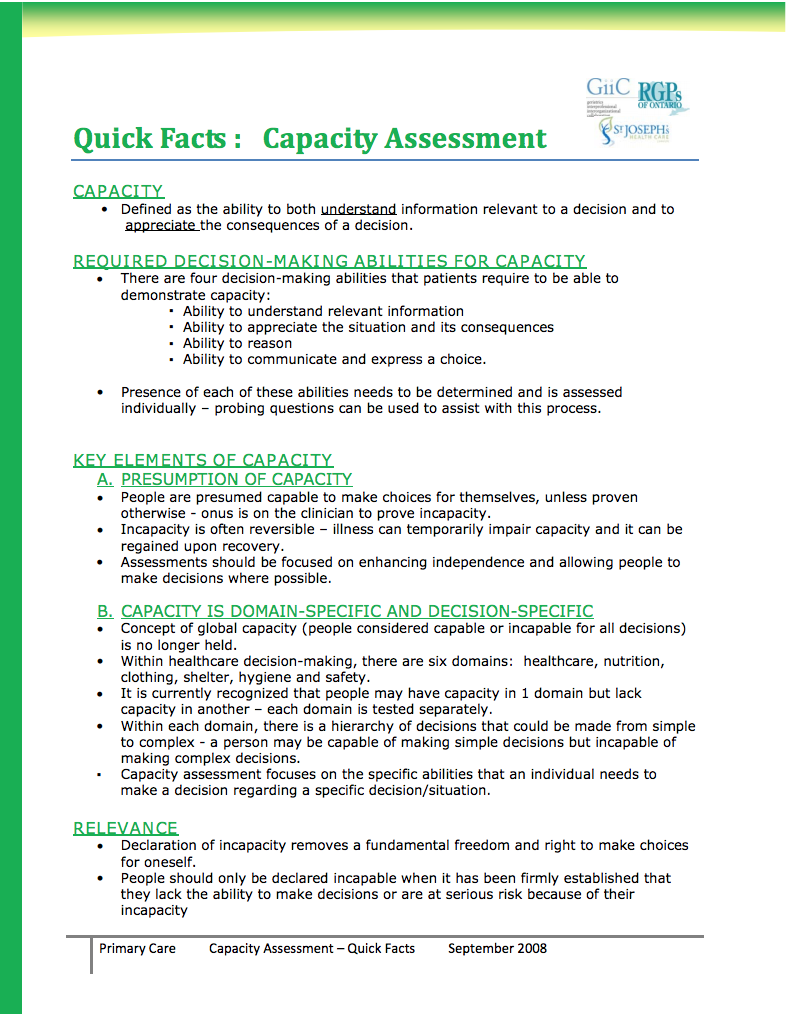 September 2008
Source: Mount Sinai Hospital